Distributed for Gingko Library
A New Divan
A Lyrical Dialogue between East and West
1st Edition
9781909942288
9781909942295
Distributed for Gingko Library
A New Divan
A Lyrical Dialogue between East and West
1st Edition
Now reaching its 200th anniversary, Johann Wolfgang von Goethe's sequence of poems, the West-Eastern Divan serves as the inspiration for this new collection poems by twenty-four international poets. Goethe's original work shows the poet looking east from his homeland of Germany to build a collection of writing inspired by the poetic traditions of Persia. In twelve books, Goethe writes on a variety of great poetic themes, including love, humor, parables, and paradise. Over the years since its original publication in 1819, the Divan has served as inspiration for a variety of literary, theoretical, and musical responses. A New Divan revisits Goethe's work in a lively celebration of cross-cultural exchange. Works by twelve poets from the East and twelve from the West respond to the themes laid out in Goethe's Divan and build bridges between cultures, nationalities, and languages. The poets have been paired to write in response to each of the twelve books of the Divan, and here present their multi-lingual works in eleven different languages, each with a poetic interpretation written in English. Three pairs of essays complement and shed further light on the series of poetic exchanges. These writings mirror the original notes that Goethe included in his West-Eastern Divan.
​
Reaching through time, language, and poetic history, A New Divan offers a lyrical conversation and opens paths of connection across cultures.
Read More

about A New Divan
Read Less

about A New Divan
---
208 pages | 6 x 9 1/4 | © 2019
---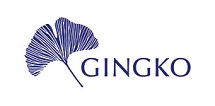 View all books from Gingko Library
Reviews
"The multilingual delights of A New Divan, published 200 years after Goethe's, are inspired by the inspiration Goethe took from Hafiz, and his passionate vision of common humanity across cultural difference. The editors, publishers expert in translated poetry and fiction, summoned more than 50 poets, translators and scholars, commissioned new poems in English, Arabic, Farsi, Turkish and Slovenian, and asked English-language poets to make versions of them. Twenty-four poets — 12 from the east, 12 from the west — respond to Goethe and Hafiz, and also to the east-west relations of today. Six brilliant essayists meditate on the process, nature and aims, past and present, of translation between east and west."
Financial Times
"Marking the 200th anniversary of The West-Eastern Divan, London-based publishers Gingko began a project to reignite this spirit of poetic exchange between East and West through a contemporary lens. The result was A New Divan: A Lyrical Dialogue Between East & West, which included the work of 24 poets – 12 from the east and 12 from the west – commissioned for the project."
The New Arab
"In his work Goethe aspired to Weltliteratur or world literature. In his West-Eastern Divan he also addresses poetry itself, as a being in its own right – as something that can roam heaven and earth and link people from faraway places and across time, each referencing the other. His aim was to give Western readers access to what he called the 'ungeheurer Stoff'  – the tremendous or immense 'stuff' or 'substance' – of the 'East'. The New Divan with its diversity of authors and source countries takes this a stage further at a time of great trouble between East and West, seeking to access that immensity or reality through encounter in sound and language, at once distinct and universal."

 
Beshara Magazine
". . . the volume enacts a meeting of West and East very much in Goethe's spirit."
Times Literary Supplement
"Goethe believed an East-West dialogue would continue long after him, and this was the challenge taken up by Schwepcke when she announced a new divan on September 15, 2015, the 200th anniversary of Goethe's letter to Willemer. Schwepcke recruited Swainson, a renowned editor in literary translation who has worked with writers such as Amin Maalouf, Juan Gabriel, Delphine de Vigan and Matthew Sweeney . . . They believed translated poems should both reflect the original work and stand on their own merit. A New Divan has the Arabic, Farsi, Turkish or Slovenian poem printed across the page from its English version. Poets were assigned themes that had been used by Goethe as titles for the 12 books in West-Eastern Divan, including The Poet, Love, Faith, Paradise, Proverbs and The Tyrant."
The National
"Barbara Schwepcke is allegro and alliterative, good at stringing things together, poetically and in her noble cause draws us with her as she "turns the earth towards paradise" and for the doubters of climate change with "woods stretching away, meadows and mountains rising up for when the flood comes, gentle streams and rushing rivers, seas and oceans full of fish and dancing whales". She is driven and drives us to continue the dialogue across that bridge West-Eastern Divan started by Goethe two hundred years ago."
Wall Street International
"Six exciting essays that examine issues of translation involving both East and West, including those raised by Goethe in the Divan's "Noten und Abhandlungen" ('Notes and Essays')."
 
Goethe Yearbook
"This collection of poetry and essays continues a 'lyrical dialog' between the West and the Islamic world begun 200 years ago by the German poet and polymath Johann Wolfgang von Goethe. . . The compilation explores the challenges of translating poetry, including the writings of Goethe, Hafiz and various Arabic poets (pre-Islamic and modern)."
AramcoWorld
Be the first to know
Get the latest updates on new releases, special offers, and media highlights when you subscribe to our email lists!