9789971698225
The Nemesis was the first of a generation of iron-clad, steampowered naval vessels that established British dominance in Asian waters in the nineteenth century. The world's first iron warship, the first vessel with truly watertight compartments, and the first iron vessel to round the Cape of Good Hope, Nemesis represented a staggering naval superiority over the oar- and sail-powered naval forces of Britain's Asian rivals. Yet strangely her story has never been told to modern audiences, and her origins and actions have until now been shrouded in mystery. This lively narrative places her in the historical context of last years of the East India Company, and in the history of steam power and of iron ships. It tells of her exploits in the First Opium War, in pirate suppression and naval actions across Asia, from Burma to Bombay to the Yangtze River and beyond.
Read More

about Nemesis
Read Less

about Nemesis
---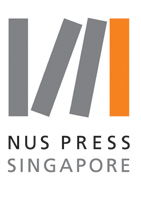 View all books from Nus Press Pte Ltd
Reviews
"The impact of steam and iron on the British Empire is all here. Every nut and bolt of it."
Wall Street Journal
"The flow of the book is smooth, simple, factual yet concise. It begins with an introduction to key characters, descriptions of the Nemesis ship, unique craftsmanship and trade of iron warships in the past before moving gradually into colonisation of many Asian countries and cities. History buffs would definitely enjoy this read as it provides an extensive historical context of the last years of the East India Company."
BBC Knowledge Asia
"The secret weapon that changed Naval Warfare, Nemesis is a splendid evocation of the wild East during the crossover from sail to steam. . . . This book was an unexpected delight to me, written with the pace of a solid adventure story, packed with detail and anecdote, humor too, about little known but fascinating subjects, and with detailed appendixes and three generous sections of some of the finest selections of images I've come across this well written book places this historic ship, the first of its kind, squarely in focus. Short chapters and an easy going style make for an enjoyable read about an exotic and exciting subject."
 
Adventures in Historyland
"Marshall does a good job of providing a new perspective on the history of the South China Sea from 1840 to 1855 informed by the rapid evolution of nautical technology. The chapters on the Opium War are particularly interesting because Marshall's account is based on the vessel's logs, and as a new and modern warship, Nemesis was in the heat of battle throughout. In Burma in 1853, by contrast, Nemesis was no longer cutting-edge and she was usually relegated to transport and towing. The logbooks are supplemented by extensive historical context in which, refreshingly, Marshall allows politics to play only a relatively minor role."
 
Asian Review of Books
"Nemesis: The First Iron Warship and her World is a highly readable book full of fascinating information and anecdotes. Marshall writes well and with humor and admirable fairness."
 
Bookish.Asia
Be the first to know
Get the latest updates on new releases, special offers, and media highlights when you subscribe to our email lists!