---
The Music of Pipilotti Rist's "Pepperminta"
Original Motion Picture Soundtrack Book and CD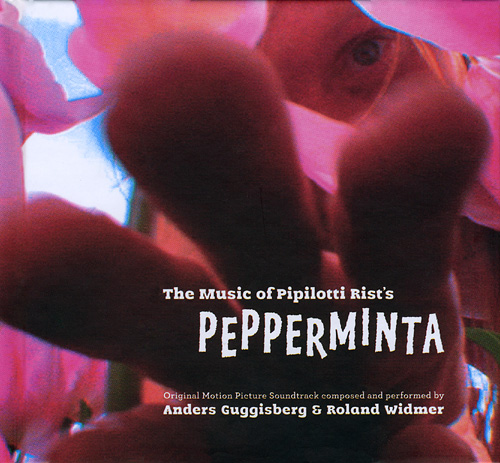 64 pages | 25 color plates, 1 compact disc | 6 x 5
For more than two decades, Swiss artist Pipilotti Rist has been acclaimed for her works in a variety of media, including film and audio-video installations. Her first venture into full-length motion pictures, Pepperminta, premiered at the 2009 Venice film festival, telling the charming, whimsical story of a young lady who has set out on a quixotic quest to rid humanity of bad moods and dull routine.

The Music of Pipilotti Rist's "Pepperminta" is a brief, illustrated volume designed to accompany the film and its memorable soundtrack, created by Rist with musician Anders Guggisberg and DJ Roland Widmer. It features full-color reproductions of film stills alongside an interview with Rist and brief texts that set the images and music in context.
Table of Contents
Contents
1.    Saftgrün / Sap Green - 1:51
2.    Pepperminta - Hellpurpur / Pepperminta - Light Purple - 3:39
3.    Zwetschgenblau / Plum Blue - 1:36
4.    Violet - der Kopf ist klar / Violet - The Head Is Clear - 5:34
5.    Tieforange - ein Fehler gebraten / Deep Orange - A Mistake Fried - 5:56
6.    Pepperminta Dub - Purpur / Pepperminta Dub - Purple - 6:03
7.    Blutrot / Blood Red - 4:27
8.    Grün / Green - 2:10
9.    Zitronengelb - unser Leben gleicht der Reise / Citreous - Our Life Resembles The Journey - 2:28
10.  Regenwurmrosa / Earthworm Pink - 4:30
11.  Weiss / white - 2:12
For more information, or to order this book, please visit https://press.uchicago.edu
Google preview here