Distributed for ForeEdge
Maximum Harm
The Tsarnaev Brothers, the FBI, and the Road to the Marathon Bombing
9781611688498
Distributed for ForeEdge
Maximum Harm
The Tsarnaev Brothers, the FBI, and the Road to the Marathon Bombing
In Maximum Harm, veteran investigative journalist Michele R. McPhee unravels the complex story behind the public facts of the Boston Marathon bombing. She examines the bombers' roots in Dagestan and Chechnya, their struggle to assimilate in America, and their growing hatred of the United States—a deepening antagonism that would prompt federal prosecutors to dub Dzhokhar Tsarnaev "America's worst nightmare." The difficulties faced by the Tsarnaev family of Cambridge, Massachusetts, are part of the public record. Circumstances less widely known are the FBI's recruitment of the older brother, Tamerlan Tsarnaev, as a "mosque crawler" to inform on radical separatists here and in Chechnya; the tracking down and killing of radical Islamic separatists during the six months he spent in Russia—travel that raised eyebrows, since he was on several terrorist watchlists; the FBI's botched deals and broken promises with regard to his immigration; and the disenchantment, rage, and growing radicalization of Tamerlan and Dzhokhar, along with their mother, sisters, and Tamerlan's wife, Katherine. Maximum Harm is also a compelling examination of the Tsarnaev brothers' movements in the days leading up to the Boston Marathon bombing on April 15, 2013, the subsequent investigation, the Tsarnaevs' murder of MIT police officer Sean Collier, the high-speed chase and shootout that killed Tamerlan, and the manhunt in which the authorities finally captured Dzhokhar, hiding in a Watertown backyard. McPhee untangles the many threads of circumstance, coincidence, collusion, motive, and opportunity that resulted in the deadliest attack on the city of Boston to date.
Read More

about Maximum Harm
Read Less

about Maximum Harm
---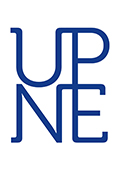 View all books from University Press of New England
Back to top
Table of Contents
Author's Note • Prologue: Patriots' Day • PART 1—THE HUNTERS: THE FIVE-DAY SEARCH FOR THE BOSTON MARATHON BOMBERS • These Motherfuckers Are Here • Get on It • Good Job, Boy. Good Job • BOLO • Faces But No Names • Slip Away II • PART 2—TIMELINE OF TERROR: WHO ARE THE MARATHON BOMBERS? • Growing up Tsarnaev • Looks Like an Al Qaeda Training Video in Here • Muaz in the Motherland • Into the Forests • The Informants • Rats • PART 3—HEAVEN DOWN THE BARREL OF A GUN: COUNTDOWN TO DETONATION • Maybe, Maybe Not • Vaseline, Fireworks, Backpack • Better to Be a Dog Than the Youngest Son • Dead Men Tell No Tales • Allah Sent Him Money • Have to Answer to God For • PART 4—JUSTICE SEEKERS • One-Finger Salute • Food for the Dog • Kill to Be an American • Maximum Harm • It Was Him • The Lion King • Ain't No Love • America's Worst Nightmare • Oh, My God, He's So Young • Epilogue • Acknowledgments • Notes
Read More

about table of contents
Read Less

about table of contents
Be the first to know
Get the latest updates on new releases, special offers, and media highlights when you subscribe to our email lists!