9789814722384
Moral Politics in the Philippines offers an in-depth examination of the political participation and discourse of the urban poor in Manila. After the ousting of Ferdinando Marcos in 1986, society in the Philippines fractured along socioeconomic lines. The educated middle class began to recognize themselves as moral citizens and political participants while condemning the poor as immoral "masses" who earn money illegally and support corrupt leaders. Conversely, the poor believe themselves to be morally upright and criticize the rich as arrogant oppressors. Wataru Kusaka looks at the dangers of this moralization of politics during the last several decades, and he analyzes the damaging effects it has had on democracy by excluding much of society and marginalizing the interests of those most in need of resources.
 
 
Read More

about Moral Politics in the Philippines
Read Less

about Moral Politics in the Philippines
---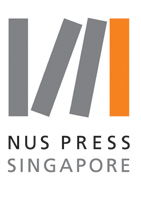 View all books from Nus Press Pte Ltd
Reviews
"In shifting attention from elites to the ambiguous attitude of the middle class towards the masses, Kusaka puts forward a new theoretical perspective and analytical approach for the study of politics in young democracies."
Anna Marie Karaos, professorial lecturer, Ateneo de Manila University, and associate director of the John J. Carroll Institute on Church and Social Issues
"Kusaka's argument is based on three years of ethnographic research at an urban poor community in Pechayan, Quezon City. He makes a distinction between the dominant elitist narrative of the civic sphere, composed of the English-speaking elite and middle classes, who valorize education, liberalism and anti-corruption, and the mass sphere, or the lower classes dwelling in slums and streets and value compassionate populists and pro-poor policies."
New Mandala
"This book is essential reading for anyone interested in Philippine politics. . . . Kusaka has progressed all the way from struggling with the English language during his first visits to the Philippines to casually explaining the success of Duterte in Tagalog TV talk shows. He has immersed himself in the slums and gained the trust of his respondents without the help of (often biased) NGO intermediaries; at the same time, he has given justice to the fears of enclave dwellers who feel threatened and outnumbered by the unruly masses and their populist champions."
Pacific Affairs
"Moral Politics in the Philippines is a worthy contribution to the wealth of knowledge in a range of disciplines—political science, psychology, and sociology. (Kasaka's) work is highly relevant in rethinking the changing configurations in the developing world."
Southeast Asian Studies
Be the first to know
Get the latest updates on new releases, special offers, and media highlights when you subscribe to our email lists!