Distributed for Gingko Library
Memories of a Bygone Age
Qajar Persia and Imperial Russia 1853-1902
9781909942868
9781909942875
Distributed for Gingko Library
Memories of a Bygone Age
Qajar Persia and Imperial Russia 1853-1902
Set against the backdrop of Iran's struggle against the rising powers of Russia and Britain, the memoirs of Mirza Riza Khan Arfa'-ed-Dowleh—otherwise known as Prince Arfa (1853–1902)—are packed with picaresque adventures as the prince tells the story of his rise from humble provincial beginnings to the heights of the Iranian state. With this translation, his incredible story is brought to life for the first time in English.

Prince Arfa writes with arresting wit about the deadly intrigues of the Qajar court. Lamentingly, but resolutely, he chronicles the decline of Iran from a once great empire to an almost bankrupt, lawless state, in which social unrest is channelled and exploited by the clergy. He describes the complex interactions between Iran and Europe, including an account of Naser-od-Din Shah's profligate visits to Britain and France; the splendor and eccentricities of the doomed Tsar Nicholas II's court; the Tsar's omen-laden coronation; and his own favor with the Tsarina, who would grant him concessions on matters of vital importance to his country. The result is a memoir of extraordinary political intrigue.
 
Read More

about Memories of a Bygone Age
Read Less

about Memories of a Bygone Age
---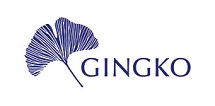 View all books from Gingko Library
Reviews
"These are the engaging memoirs of an Iranian who rose from a relatively humble background to become a prominent diplomat under the Qajar monarchs. . . Michael Noël-Clarke's translation reads well and is accompanied by informative footnotes and a helpful glossary"
 
Asian Affairs
"Prince Arfa' was an Iranian diplomat of modest origins and exceptional linguistic ability, being fluent in several languages, especially Russian. He combined an empathy with foreigners unusual for an Iranian of that time with diplomatic skill and presence of mind. An intriguing aspects of this memoir is the manner in which the Qajar regime deployed an official with these talents and the kind and degree of responsibility they gave him. His memoirs will be of particular interest to scholars of Iranian-Russian relations for his negotiations on the north-west boundary of Iran; his averting of a clash in Khorasan between the Islamic clerics of Mashhad and a Russian military presence dealing with quarantine; his account of the traditional practice at the Russian court, and public resentment of its expenditure; and the significant role he played in the negotiations for the Russian loan to Iran in 1900. His diplomacy also extended to other countries, such as involving Sweden in a dispute between Iran and Italy. His memories are of more general interest for their amusing portrayal of the events of Nasr al-Din Shah's journey to Europe in 1887–89. He also provides a lively account of aspects of life in Iran in the Qajar period, of the culture of childhood and traditional education; of health, diet and, the variety of practice in traditional medicine; and of the role of poetry daily life. His memories demonstrate the Iranian fascination with European women, already highlighted by recent research on their images in the Iranian houses of the time. Michael Noёl-Clarke has provided a clear, lively and concise translation accompanied by informative annotation and biographical notes."
 
Vanessa Martin, Royal Holloway, University of London
Back to top
Table of Contents
List of Illustrations
Acknowledgements
Editor's Note
Introduction
Life of Mirza Reza Khan Danesh, Arfa-Od-Dowleh, Prince Arfa
 
1.         My Childhood in Tabriz
2.         My Journey to the Caucasus and Istanbul (1873-1875)
3.         My Entry into Government Service (1875-1883)
4.         My Journey from Tiflis to Khorasan to join the Russian-Persian Akhal-Khorasan Boundary Commission until my Appointment as Counsellor at the Embassy in St Petersburg (1883-1887)
5.         Tehran in the Time of Naser-od-Din Shah, 1887
6.         My Time as Counsellor in St Petersburg and my Journey to Europe as a Member of Naser-od-Din Shah's Entourage on his Third Journey to Europe (1887-1889)
7.         Life at Court in Tehran until my Departure for the Caucasus (1889-1890)
8.         The Consulate-General in Tiflis (1890-1895)
9.         The Embassy in St Petersburg (1895-1901)
 
Postscript (1902-1937)
Glossary of Qajar Names and Titles
Table of Measures used in Qajar Iran
Bibliography
Index
 
Read More

about table of contents
Read Less

about table of contents
Be the first to know
Get the latest updates on new releases, special offers, and media highlights when you subscribe to our email lists!