Distributed for Hong Kong University Press
The Many Faces of Ruan Dacheng
Poet, Playwright, Politician in Seventeenth-Century China
9789888754076
Distributed for Hong Kong University Press
The Many Faces of Ruan Dacheng
Poet, Playwright, Politician in Seventeenth-Century China
Examines and reassesses the life and work of Ming-era poet Ruan Dacheng.

The Many Faces of Ruan Dacheng is the first monograph in English on a controversial Ming dynasty literary figure. It examines and reassesses the life and work of Ruan Dacheng (1587–1646), a poet, dramatist, and politician in the late Ming period. Ruan Dacheng was in his own time a highly regarded poet, although he is now better known as a dramatist. He was notorious as a "treacherous official" of the Ming–Qing transition, and as a result, his literary work has been neglected and undervalued. Hardie argues that Ruan's literary work is of much greater significance in the history of Chinese literature than has generally been recognized since his own time. Ruan, rather than being a transgressive figure, is actually a very typical late Ming literatus, and as such his attitudes towards identity and authenticity can add to our understanding of these issues in late Ming intellectual history. These insights will impact the cultural and intellectual history of late imperial China.
 
Read More

about The Many Faces of Ruan Dacheng
Read Less

about The Many Faces of Ruan Dacheng
---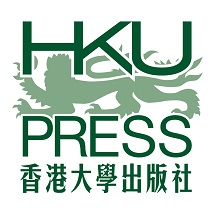 View all books from Hong Kong University Press
Reviews
"This work is exciting and reads almost like a novel. It has both a biographical and a literary component. It successively examines Ruan Dacheng's biography in the context of his time, his complex relationships with his contemporaries, and the question of the judgment made on him in his time and by posterity."
Rainier Lanselle, École Pratique des Hautes Études
'The author makes a persuasive argument that Ruan Dacheng deserves revaluation as a late Ming literatus and makes a contribution to the field of premodern Chinese literature and culture by presenting his life and work within a broader context, especially by examining examples of his poetry and discussing his plays."
Richard Strassberg, UCLA
Back to top
Table of Contents
List of Illustrations
Acknowledgements
List of Abbreviations
Prologue 1
Chapter 1. Ruan Dacheng in Context
Chapter 2. 'Inborn Abilities Burst Forth': The Early Life of Ruan Dacheng
Chapter 3. 'Walking on Thin Ice': The Later Life of Ruan Dacheng
Chapter 4. 'Out of the Profundity of His Heart': Life into Literature
Chapter 5. 'Expressing Himself in a Distinctive Way': Identity and Authenticity
Chapter 6. 'Allowing the Business of Seclusion to Be My Friend':
Engagement and Reclusion
Chapter 7. 'Outside the Walls': The Exotic and the Marginal
Conclusion
Appendix 1: Proclamation of Nanjing
Appendix 2: Synopses of Surviving Plays
Appendix 3: List of Important Individuals
Bibliography
Index
Read More

about table of contents
Read Less

about table of contents
Be the first to know
Get the latest updates on new releases, special offers, and media highlights when you subscribe to our email lists!