 9780774806572
Throughout the world, the cowboy is an instantly recognized symbol of the North American West. Legends of Our Times breaks the stereotype of "cowboys and Indians" to show an almost unknown side of the West. It tells the story of some of the first cowboys – Native peoples of the northern Plains and Plateau.
Through stories, poetry, art, and reminiscences in this lavishly illustrated work, Native people invite the reader on a fascinating journey into the world of ranching and rodeo. The book also presents the special relationship between Native people and animals such as the horse, buffalo, deer, and dog, which have always played an important role in Native spiritual and economic life.
By the mid-nineteenth century, Native people were highly valued for their skills in horse breeding and herding, and could take advantage of new economic opportunities in the emerging ranching industry. Faced with limited resources, competition for land, and control by governments and Indian agents, many Native people still managed to develop their own herds or to find work as cowboys.
As the ways of the Old West changed, new forms of entertainment and sport evolved. Impresarios such as Buffalo Bill Cody invented the Wild West show, employing Native actors and stunt performers to dramatize scenes from the history of the West and to demonstrate the friendly competitions that cowboys enjoyed at the end of a long round-up or cattle drive. The popularity of rodeos also grew within Native communities, and arenas were built on many reserves. Native rodeos are still held, while many Native competitors ride in professional rodeos as well.
Today, Plains and Plateau peoples proudly continue a long tradition of cowboying. Legends of Our Times is a celebration of their rich contribution to ranching and rodeo life.
Read More

about Legends of Our Times
Read Less

about Legends of Our Times
---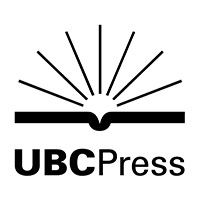 View all books from University of British Columbia Press
Back to top
Table of Contents
Preface
Native Cowboy Life
Sacred Beings
The First Horses / Collected by Eleanor Brass
Painted Pony / Garry Gottfriedson
Âyahkwêw's Lodge / Gregory Scofield
Buffalo Woman Leads the Buffalo out of the Earth / Collected by Mari Sandoz
Coyote and Buffalo / Herb Manuel
The End of the World: The Buffalo Go / Old Lady Horse (Spear Woman)
The Deer / Collected by James A. Teit
Coyote and Wood Tick / Collected by James A. Teit
Coyote / Collected by James A. Teit
The Dog Chief / Collected by Clark Wissler and D.C. Duvall
Man's Best Friend / David Pratt
Ranching Life
The Lonely Cowboy / Tim Ryan Rouillier
Allen Sapp / Bob Boyer
Tried, True, and Tested / Alex Harvey and Tim Ryan Rouillier
At Wood Mountain We Are Still Lakota / Leonard Lethbridge, Thelma Poirier and Harold Thomson
Women and the Ranching Life / Clara Spotted Elk
Rodeo and Other Entertainment
The Gambler's Son and Star Man / Collected by James A. Teit
Bronco Busters, Basket Makers, and a Brass Band / Leslie Tepper
The Menace of the Wild West Show / Chauncey Yellow Robe
Remembering Heroes / David Pratt
He's an Indian Cowboy in the Rodeo / Buffy Sainte-Marie
on the champ of '63 / Garry Gottfriedson
Indian Rodeo Cowboys of the Dakotas / Phil Baird
Down the Road ...
References
Credits
Index
Read More

about table of contents
Read Less

about table of contents
Be the first to know
Get the latest updates on new releases, special offers, and media highlights when you subscribe to our email lists!