---
London from Punk to Blair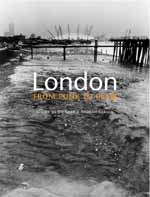 Distribution by the University of Chicago Press only to customers in the USA and Canada. Customers elsewhere should visit the UK website of
Reaktion Books
.
400 pages | 7.5 x 9.75
London is known around the world as a metropolitan, ordered city full of tourist attractions and exclusive shops, but the real face of the city – disordered, chaotic, sprawling, vigorous, untamed – remains unseen and unexplored.

London from Punk to Blair is a richly illustrated portrait of Europe's foremost capital. An array of contributors, including poets, journalists, teachers, historians, wanderers, drinkers, photographers and foodies, offer a selection of personal and subjective readings of the city since the late '70s. Using maps, journeys, pictures, narratives and signs, the contributors chart a variety of literal and metaphorical explorations through modern and postmodern London, showing how it works, and how it fails to work; what makes it vibrant, and what makes it seedy. From West End galleries to strip pubs in Shoreditch; from millionaires' loft apartments to buses and suburban Tube stops; from film, fashion and gay clubs to punk bands, ruinous factories, pigeon filth and the vagaries of weather, London from Punk to Blair embraces the city like no other book has before.

London is too complex and fragmented for any one person to comprehend fully, but this book goes a long way to help you discover what lies outside, and inside, Zone 1. The book will open your eyes to parts of London that you have never seen, or even knew existed.

Contributors include: Phil Baker, Michael Bracewell, Christopher Breward, John Davis, Tom Dyckhoff, Allen Fisher, Charlie Gere, David Gilbert, Fiona Henderson, Patrick Keiller, Sarah Kent, Roger Luckhurst, Nicholas Royle, Hanif Kureishi, Salman Rushdie, Patrick Wright.
Table of Contents
Contents
Introduction - Joe Kerr
ETHNICITY / IDENTITY
London and Language - Katie Wales
The Metropolitan Playground: London's Children - Jenny Bavidge and Andrew Gibson
Gay London - Mark W. Turner
Wild Women, Wild Men - Hanif Kureishi
An Unimportant Fire - Salman Rushdie
Cosmopolis: London's Ethnic Minorities - Panikos Panayi
White Hair Right Now: Styling the London Man - Caroline Cox
The London Suit - Christopher Breward
POLITICS / ECONOMICS
From GLC to GLA: London Politics from Then to Now - John Davis
Armagideon Time - Charlie Gere
Staging Royal London - Fiona Henderson
CCTV: City Watch - Niran Abbas
Sex, Power and Miracles: A Suburban Triptych - David Gilbert
The Transformation of Political and Cultural Space - Hilda Kean
The State of London - Mike Phillips
INFROSTRUCTURE
Blowdown: The Rise and Fall of London's Tower Blocks - Joe Kerr
End of the Line - Rod Mengham and Marc Atkins
Rats with Wings: London's Battle with Animals - Gargi Bhattacharyya
Abandoned Buildings - Nicholas Royle
Higher and Higher: How London Fell for the Loft - Tom Dyckhoff
Down in the Dirt - Patrick Wright
Slow Flow: Thirty Years of Transport in London - Helen Caroline Evenden
Architecture's Urban Shine and Brutal Reality - Murray Fraser
Meteomedia; or, Why London's Weather Is in the Middle of Everything - Tom McCarthy
CULTURE / SUBCULTURE
Altering Images - Andrew Gibson
Punk - Michael Bracewell
Tales form Trash City - Paul Davies and Julie Cook
Imaging Brixton - Allen Fisher
Secret City: Psychogeography and the End of London - Phil Baker
Occult London - Roger Luckhurst
Groundswell - Sarah Kent
London in the Early 1990s - Patrick Keiller
Imaginary Landscapes, Jumbled Topographies: Cinematic London - Pamela Church Gibson
Crime and Memory in the Capital - Robert Mighall
References
Bibliography
Contributors
Acknowledgements
Photographic Acknowledgements
Index
For more information, or to order this book, please visit https://press.uchicago.edu
Google preview here