9789814722520
The Philippines entered the twentieth century newly free of Spanish rule and faced with the task of building a nation. Due in part to American control of the country for the first half of the twentieth century, liberalism played a dynamic role in shaping the government and philosophy of the Philippines.

Through the biographies of four Filipino scholar-bureaucrats—Camilo Osias, Salvador Araneta, Carlos P. Romulo, and Salvador P. Lopez—Lisandro E. Claudio argues that liberal thought served as the grammar of Filipino democracy in the twentieth century. Melding political philosophy and narrative history, he takes us through various articulations of liberalism in pedagogy, international affairs, economics, and literature. In this first book on Filipino liberals in the twentieth century, Claudio brings to light an obscured history of the Philippine state and also argues for a new liberalism rooted in the postcolonial experience, a timely intervention in light of the ascent of President Rodrigo Duterte and the current developments in Southeast Asian politics.
Read More

about Liberalism and the Postcolony
Read Less

about Liberalism and the Postcolony
---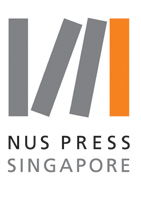 View all books from Nus Press Pte Ltd
Reviews
"In this compelling and important book, Claudio documents the influence of liberal intellectuals in imagining—and building—the Filipino nation. . . . This is a timely book as illiberalism and populism are on the rise worldwide. Will liberal democracy survive the current challenges? We don't know, but Claudio makes us better equipped to grapple with this important question."
 
Sheila S. Coronel, dean of academic affairs, Columbia University Graduate School of Journalism
"The book is clear in its approach and nuanced in its analysis. Through an intellectual biography of four Filipino liberals who served in government, Claudio demonstrates the deep tradition of liberalism in the Philippines. The power of the book lies in its vivid portrayals of Camilo Osias, Salvador Araneta, Carlos P. Romulo, and Salvador P. Lopez, with each personality representing liberal ideas in the fields of education, economics, foreign policy, and administration, respectively. What emerges from these narratives is an inductive description of liberalism in twentieth-century Philippines. The book's analytical style is both particular and outward-looking. It is cognizant of the peculiarities of the Philippines' postcolonial contexts while also portraying Filipino liberals not as vessels of Western thought but as active agents who have shaped the global conversations on human rights, democracy, economic redistribution, and freedom."
Pacific Affairs
"It is a thoughtful and concise volume that channels the ideas of well-known but understudied Filipino liberal intellectuals from the past to enlighten us in our current epoch of creeping authoritarianism and growing insular nationalism…. This book was delightful to read."
Philip B. Guingona | Journal of Southeast Asian Studies (JSEAS)
Be the first to know
Get the latest updates on new releases, special offers, and media highlights when you subscribe to our email lists!