9781851242979
Liturgical psalters are among the most important—and beautifully illustrated— of medieval Christian books. In their simplest form, psalters included 150 psalms, preceded by a calendar and followed by canticles, or biblical texts, meant to be sung at church services. Though this core content remained relatively unchanged throughout the Middle Ages and across countries, psalters show considerable variation in size, style of presentation, and choice of supplementary texts.

Latin Liturgical Psalters in the Bodleian Library describes more than one hundred psalters from Britain, France, the Netherlands, Germany, Austria, Italy, and Spain, ranging from the ninth to the sixteenth century and reflecting a wide range of requirements and interests. Each entry includes a description of the psalter's contents, physical makeup, and provenance, alongside full-color images of pages, a bibliography, and tables to assist in the study of illumination and the liturgical use of psalms.

Bringing together important information on a stunning selection of little-known manuscripts held by the Bodleian Library, this volume will prove a valuable resource.

Read More

about Latin Liturgical Psalters in the Bodleian Library
Read Less

about Latin Liturgical Psalters in the Bodleian Library
---
768 pages | 112 color plates | 6 1/4 x 9 1/4 | © 2013
---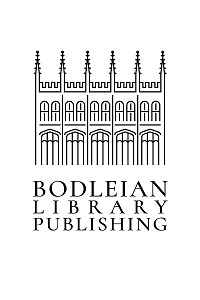 View all books from Bodleian Library Publishing
Reviews
"This is a publication to be celebrated for its inspired vision and rigorous scholarship. . . . The introduction is succinct and lucid, and it provides a useful starting point for anyone new to the study of medieval psalters. . . . [But] the greatest achievement of this catalogue is the detailed yet manageable descriptions of the manuscripts. Many of the articles amount to scholarly articles, with the depth and breadth of research rarely matched."
Times Literary Supplement
"This is a splendid catalog. . . . Solopova is particularly to be congratulated for the precise and careful details she gives enumerating the many textual differences among the psalters and their range of purpose and usage. Important, excellent, and extremely helpful, . . . the impeccable entries demonstrate just how carefully and intelligently this catalog was developed and produced."
Speculum
"After 738 pages, 111 catalog entries, fourteen appendices, and three indices, I left this book with a taste for more. Solopova's erudite research sheds new light on familiar manuscripts and adds information on less well-known psalters. It is an impressive feat, and will remain the authoritative point of reference for years to come. It also has the potential to transform the way we think about medieval psalters."
 
Journal of Ecclesiastical History
Back to top
Table of Contents
                Preface
                Acknowledgements
                Introduction
                The Form of Entries
                Abbreviations
                List of Psalters
                List of Illustrations (between pages 348 and 349)
The Catalogue
1              Britain
2              France
3              The Netherlands
4              Germany
5              Austria
6              Italy
7              Spain
Appendix
1              Music in Psalters
2             Psalm 151
3             Psalm Titles and Numbers
4             Textual Divisions
5             Monastic Subdivisions of Individual Psalms
6             Punctuation
7             Canticles
8             Iconography of the Litany
9             Iconography of the Penitential Psalms
10           Iconography of the Canticles
11           Iconography of the Office of the Dead
12           Iconography of the Office of the Virgin
13           Calendar Miniatures
14           Iconography of Miniatures, Historiated Initials and Borders at
               Liturgical Divisions
Indexes
Index of Cited Manuscripts and Early Printed Books
Concordance of Shelfmarks
General Index
Read More

about table of contents
Read Less

about table of contents
Be the first to know
Get the latest updates on new releases, special offers, and media highlights when you subscribe to our email lists!