9781904558859
The main purpose of this book is to validate a reading of Joyce in negative terms. Central to the enquiry is an examination of the roles of irony and of indeterminacy. Irony, interpreted in metaphysical rather than merely rhetorical terms, is envisaged as deriving from two separate if related orientations, one associated with Friedrich Schlegel, the other with Gustave Flaubert. Insofar as Joyce's work (including "Ulysses") owes more to the latter than the former, it forgoes the genial humour central to Schlegel's theories, and embraces instead the ironic detachment and formal control of a Flaubertian perspective. Such irony (which entails a suspicion of sentiment and a related dehumanisation of character, as in some of the stories in Dubliners) becomes normative in Joyce, and along with a similarly deflationary parody pervades "Ulysses". In addition, a persistent indeterminacy is established as early as 'The Dead', so that it becomes impossible in that story to adjudicate between not just contradictory but mutually exclusive interpretations. Such indeterminacy is pushed to further extremes in "Ulysses", with its notorious proliferation of narrative perspectives.As a corollary to the work's encyclopaedic inclusiveness and quotidian particularism, every detail tends to assume the same significance as every other; the consequence being that (in Gyorgy Lukacs' famous formulation) we lose all sense of any 'hierarchy of meaning'. From that it is but a step to Franco Moretti's assessment that in "Ulysses" everyday existence remains 'inert, opaque - meaningless', and that in fact the whole point is to represent the meaningless precisely 'as meaningless'. Indeterminacy, in effect, ushers in the possibility of nihilism. The analysis of "Ulysses" culminates with the attempt (unavailing in both cases) to discover in either Bloom or Molly a genuine source of countervailing affirmation. The study concludes with a brief consideration of the polysemic vocabulary of "Finnegans Wake" as a logical extrapolation of the poetics of indeterminacy.
Read More

about James Joyce's Negations
Read Less

about James Joyce's Negations
---
272 pages | © 2007
Literature and Literary Criticism:
---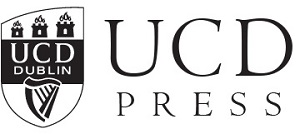 View all books from University College Dublin Press
Back to top
Table of Contents
Introduction Part One, Irony and Indeterminacy as Normative - Irony and Inclusiveness Dubliners and The Persistence of Irony Part Two - Irony, Technique and The Fate of Sentiment in Ulysses - Technique and Language in Ulysses Sentiment, Music, Women Part Three, Multiperspectivism, Indeterminacy and Nihilism in 'Ulysses' - Ulysses - Fragmentariness, Pluralism, Indeterminacy and the Question of 'Meaning' 'Ithaca' and the Futility of Taxonomy, Ulysses and The Question of Order/Design Part Four, Negation and The Possibility of Affirmation - Bloom, 'Ithaca' and 'Penelope' - Leopold Bloom - Passive Hero or 'Aesthetic Man'? 'Avoiding the Void? 'Ithaca' and 'The Apathy of the Stars' Trying to Say 'Yes' - Ironising Molly Bloom Part Five, 'Finnegans Wake' as Culmination - The Paradox of Willed Indeterminacy in Finnegans Wake Postscript - Joyce and the Limitations of Comedy Bibliography Index.
Read More

about table of contents
Read Less

about table of contents
Be the first to know
Get the latest updates on new releases, special offers, and media highlights when you subscribe to our email lists!