 9780774861571
Hundreds of years of ridicule, persecution, erasure, misunderstanding, and institutionalization could put anyone in a bad mood. Killjoy invites you into her kastle for a queer exorcism and celebration of the past.
Lesbian feminist histories can have a haunting effect on the present. This book explores the making and experience of Killjoy's Kastle, an immersive walk-through installation and performance artwork (by Allyson Mitchell and Deirdre Logue). Inspired by Evangelical Christian hell houses, the exhibition has been staged in four cities so far – Toronto, London, Los Angeles, and Philadelphia – engaging thousands in interactive encounters with the spirits that haunt feminist and queer history. Where traditional hell houses set out to scare and convert, Killjoy's Kastle cheekily aims to provoke and pervert. Inside Killjoy's Kastle extends and reflects on the theoretical and political legacies of the installation in chapters by queer and feminist scholars and in vignettes by participating artists. The many colourful photos in the book also bring the kastle to life, offering an important visual context.
Read More

about Inside Killjoy's Kastle
Read Less

about Inside Killjoy's Kastle
---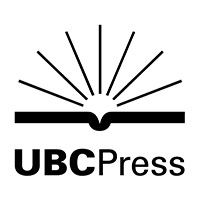 View all books from University of British Columbia Press
Back to top
Table of Contents
Lesbian Rule: Welcome to the Hell House / Cait McKinney and Allyson Mitchell
RISING FROM THE DEAD: INCEPTION
1 Scaling Up and Sharing Out Dyke Culture: Killjoy's Kastle's Haunted Block Party / Heather Love
Lesbianizing the Institution: The Haunting Effects of Killjoy Hospitality at the Art Gallery of York University / Emelie Chhangur
2 Feminist Killjoys (and Other Wilful Subjects) / Sara Ahmed
Killjoy in the ONE Archives: Activating Los Angeles's Queer Art and Activist Histories / David Evans Frantz
THE KASTLE: EXECUTION
3 Inside Job: Learning, Collaboration, and Queer-Feminist Contagion in Killjoy's Kastle / Helena Reckitt
Valerie Solanas as the Goddamned Welcoming Committee / Felice Shays
Valerie Solanas Script
4 Playing Demented Women's Studies Professor Tour Guide, or Performing Monstrosity in Killjoy's Kastle / Moynan King
Demented Women's Studies Professor Tour Guide Script
The Sound of White Girls Crying / Nazmia Jamal
Paranormal Killjoys / Ginger Brooks Takahashi
Menstruating Trans Man / Chase Joynt
A Ring around Your Finger Is a Cord around Your Genitals! / Chelsey Lichtman
Once upon a Time I Was a Riot Ghoul / Kalale Dalton-Lutale
Riot Ghoul / Andie Shabbar
Inconvenienced / Madelyne Beckles
On the Cusp of the Kastle / Karen Tongson
5 Processing Killjoy's Kastle: A Deep Lez Performance / Ann Cvetkovich
THE CRYPT: ARCHIVING AND REFLECTION
Facebook Statements: "We Learn More Every Time We Do This"
6 Reflections of a Real-Life Feminist Killjoy: Ball-Busters and the Recurring Trauma of Intergene
Read More

about table of contents
Read Less

about table of contents
Be the first to know
Get the latest updates on new releases, special offers, and media highlights when you subscribe to our email lists!