9789813250871
One of the areas of fastest-growing interest in the humanities and social sciences in recent years has been the history of animals. Imperial Creatures fills a gap in that field by looking across species at animals in a urban colonial setting. If imperialism is a series of power relationships, Timothy P. Barnard argues, then it necessarily involves not only the subjugation of human communities, but also of animals. What was the relationship between those two processes in colonial Singapore? How did interactions with animals enable changes in interactions between people?

Through a multidisciplinary consideration of fauna, Imperial Creatures weaves together a series of tales to document how animals were cherished, monitored, employed, and slaughtered in a colonial society. All animals, including humans, Barnard shows, have been creatures of imperialism in Singapore. Their stories teach us lessons about the structures that upheld such a society and how it developed over time, lessons of relevance to animal historians, to historians of Singapore, and to urban historians and imperial historians with an interest in environmental themes.
Read More

about Imperial Creatures
Read Less

about Imperial Creatures
---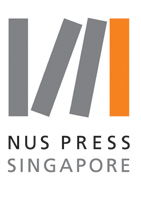 View all books from Nus Press Pte Ltd
Reviews
"Deeply researched, well annotated. . . . The information Barnard presents in this book is widely applicable to subjects as varied as the history of natural history, psychology, sociology, political science, cross-cultural communications, and urban planning. It is therefore strongly recommended it to all those with an interest in any of these subjects, as well as to those who are merely curious to discover a slice of the history of a time and place with which few today can be said to familiar, but from whence so significant a modern global city-state has emerged."
Well-Read Naturalist
"...the book makes for great bedtime reading...It is hard to imagine now—unless you're doing reservist—the dense jungle, and its abundance of birds and bats, and the idea of English gentlemen shooting tigers in Yishun for sport, and cattle causing traffic jams as they are driven from Australian ships to the abattoirs of Jalan Besar. Imperial Creatures is the story of that oft-forgotten past, and of how the British Empire changed not just the human societies of South-East Asia, but also its natural heritage."
Rice Media
"The book moves beyond a rigid consideration of Singapore's history through the lens of politics, economics, and military endeavours, seeking to uncover new perspectives by exploring the history of animals on the island. . . . Crucially, the book thus exemplifies how all animals had played an integral part in the creation of an imperial society in Singapore."
Singapore Research Nexus
"With its story-telling strengths, the book can easily be enjoyed by anyone curious about how a 'history of animals' can be done in the early twenty-first century… As a whole, the book is a moving presentation of imperial violence as it affects other domains (and lives) that are not usually examined in colonial histories of violence."
Myfel Paluga | Bijdragen tot de taal-, land- en volkenkunde
"It is an excellent resource for teaching, as undergraduate students are able to explore these wider trans-imperial themes through an empirically grounded single volume."
Jonathan Saha | SOJOURN
"A useful and informative book."
Eric Strahorn | Environmental History
Be the first to know
Get the latest updates on new releases, special offers, and media highlights when you subscribe to our email lists!