Distributed for ForeEdge
Ice Ship
The Epic Voyages of the Polar Adventurer Fram
9781611683967
9781611686043
Distributed for ForeEdge
Ice Ship
The Epic Voyages of the Polar Adventurer Fram
In the golden age of polar exploration (from the mid-1800s to the early 1900s), many an expedition set out to answer the big question—was the Arctic a continent, an open ocean beyond a barrier of ice, or an ocean covered with ice? No one knew, for the ice had kept its secret well; ships trying to penetrate it all failed, often catastrophically. Norway's charismatic scientist-explorer Fridtjof Nansen, convinced that it was a frozen ocean, intended to prove it in a novel if risky way: by building a ship capable of withstanding the ice, joining others on an expedition, then drifting wherever it took them, on a relentless one-way journey into discovery and fame . . . or oblivion. Ice Ship is the story of that extraordinary ship, the Fram, from conception to construction, through twenty years of three epic expeditions, to its final resting place as a museum. It is also the story of the extraordinary men who steered the Fram over the course of 84,000 miles: on a three-year, ice-bound drift, finding out what the Arctic really was; in a remarkable four-year exploration of unmapped lands in the vast Canadian Arctic; and on a two–year voyage to Antarctica, where another famous Norwegian explorer, Roald Amundsen, claimed the South Pole. Ice Ship will appeal to all those fascinated with polar exploration, maritime adventure, and wooden ships, and will captivate readers of such books as The Endurance, In the Heart of the Sea, and The Last Place on Earth. With more than 100 original photographs, the book brings the Fram to life and light.
Read More

about Ice Ship
Read Less

about Ice Ship
---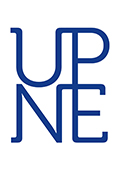 View all books from University Press of New England
Back to top
Table of Contents
Preface • Acknowledgments • Prologue: Polar Fever, Myth, and Mystery • Eel and Elephant • PART I. THE FIRST EXPEDITION, 1893–1896: THE ARCTIC OCEAN • Trip to Nowhere • Northeast Passage • Into the Ice • Drifting • The Mad Dash • Home Free • Together, Alone • What Would Life Be? • Homecoming • PART II. THE SECOND EXPEDITION, 1898–1902: THE CANADIAN ARCTIC • Leaving Again • The Devil's Way • Chance Encounters • Death on Ellesmere • Unmapped Lands and Uncharted Waters • New Land, New Dangers • Hell Gate and the Cave of Ice • A Third Winter • The Promised Land • A Fourth Winter, Breaking Out • PART III. THE THIRD EXPEDITION, 1910–1912: ANTARCTICA AND THE SOUTHERN OCEAN • The Boss • The Great Deception • Terra Nova • The Southern Ocean • Rescue or Rebellion? • Triumph and Tragedy • Abandoning Ship • A Wandering Albatross • PART IV. LAST VOYAGES • Ships in Ice, Ships of Air • The Lonely Places • Always a Sailor • Epilogue • Postscript • Notes • References • Illustration Credits • Index
Read More

about table of contents
Read Less

about table of contents
Be the first to know
Get the latest updates on new releases, special offers, and media highlights when you subscribe to our email lists!