9789971698430
The Masyumi Party, which was active in Indonesia from 1945 to 1960, constitutes the boldest attempt to date at reconciling Islam and democracy. Masyumi proposed a vision of society and government which was not bound by a literalist application of Islamic doctrine but rather inspired by the values of Islam. It set out moderate policies which were both favourable to the West and tolerant towards other religious communities in Indonesia. Although the party made significant strides towards the elaboration of a Muslim democracy, its achievements were nonetheless precarious: it was eventually outlawed in 1960 for having resisted Sukarno's slide towards authoritarianism, and the refusal of Suharto's regime to reinstate the party left its leaders disenchanted and marginalised. Many of those leaders subsequently turned to a form of Islam known as integralism, a radical doctrine echoing certain characteristics of 19th-century Catholic integralism, which contributed to the advent of Muslim neo-fundamentalism in Indonesia.


This book examines the Masyumi Party from its roots in early 20th-century Muslim reformism to its contemporary legacy, and offers a perspective on political Islam which provides an alternative to the more widely-studied model of Middle-Eastern Islam. The party's experience teaches us much about the fine line separating a moderate form of Islam open to democracy and a certain degree of secularisation from the sort of religious intransigence which can threaten the country's denominational coexistence.
Read More

about Islam and Politics in Indonesia
Read Less

about Islam and Politics in Indonesia
---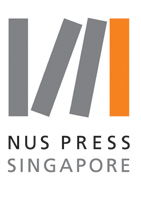 View all books from Nus Press Pte Ltd
Reviews
"For scholars of Indonesia, this book belongs on the shelf alongside the classic mainstays of the field published in the 1950s and 1960s—it is deeply rooted in Indonesia, sympathetic, exhaustive and insightful. For scholars of Islamic politics more broadly, Madinier has documented this major historical party so thoroughly that many kinds of comparison become possible."
Journal of Islamic Studies
Back to top
Table of Contents
List of Illustrations
Acknowledgements
Author's Note
Introduction

Chapter 1        The Party's Infancy: Its Political Genesis and Historical Lineage
Chapter 2        The Early Signs of Political Schizophrenia: Caught between Stability and Revolution
Chapter 3        Confronting Reality: Masyumi and the Exercise of Power
Chapter 4        The Fall
Chapter 5        Governing in the Name of Islam
Chapter 6        The Ideal of an Islamic Society
Chapter 7        Conclusion
Epilogue          Archetypal Contradictions within Muslim Reformism in Indonesia: Masyumi as Inheritors and Perpetuators

Glossary
Bibliography
Index

 
Read More

about table of contents
Read Less

about table of contents
Be the first to know
Get the latest updates on new releases, special offers, and media highlights when you subscribe to our email lists!