9789888754007
A guide to executing an international IPO.

This book explains the key aspects of executing an international IPO. Packed with useful tips, it reviews rules and market practices from the United States, Europe, the Middle East, and the Asia-Pacific region. Real-life case studies are used to illustrate all aspects of conducting an IPO, including documentation, valuation, as well as marketing. This new edition has been the subject of a complete and detailed revision, including new information about market developments. It is most suitable for entrepreneurs; chief executives; and CFOs of companies about to be floated; investor relations professionals; family, private equity, hedge fund, and institutional investors; and finance students. It will also be of interest to market practitioners such as investment bankers in mergers and acquisitions, corporate finance, or equity capital markets departments; private bankers; and equity salespeople, traders, and research analysts.
Read More

about IPO
Read Less

about IPO
---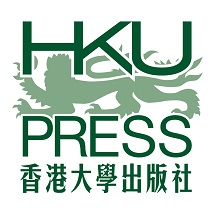 View all books from Hong Kong University Press
Back to top
Table of Contents
List of figures and tables xi
Preface xiii
Acknowledgements xv
Introduction to the first edition xvii
About the author xxi
Chapter 1: Defining the parameters 1
1.1 Going public 1
1.2 Listing requirements, equity story, and liquidity 6
1.3 Selecting the optimal listing location 16
1.4 The IPO corporate management team 25
1.5 Who does what in an investment bank? 26
1.6 Investment banking business titles 29
1.7 The IPO banking team 33
1.8 Bank roles and the pecking order 38
1.9 Pitching for the lead roles 49
1.10 Formally engaging investment banks 54
1.11 How investment banks get paid 56
Chapter 2: Getting ready 65
2.1 Navigating the maze—the working parties on an IPO 65
2.2 Strengthening the board 76
2.3 The IPO timetable 79
2.4 The IPO execution process 88
2.5 Due diligence 94
2.6 Financial information 100
2.7 The prospectus 105
2.8 Comfort letters 114
2.9 Legal opinions, due diligence reports, and disclosure letters 117
2.10 The question of underwriting 119
2.11 Valuation 122
2.12 Institutional investors 128
2.13 Retail investors 140
2.14 Deciding on an offer structure 142
2.15 Depositary receipts and depositary shares 150
2.16 Real estate investment trusts (REITs) 156
2.17 Business trusts and infrastructure funds 159
Chapter 3: Marketing the deal 165
3.1 The importance of sell-side research 165
3.2 Presenting to research analysts 168
3.3 Briefing the syndicate 170
3.4 Pre-deal investor education (PDIE) and setting the price range 172
3.5 The management roadshow 177
3.6 Bookbuilding 183
3.7 Public offerings 190
3.8 Employee share ownership programmes (ESOPs) 193
3.9 Pricing 195
3.10 Underwriting and other agreements 198
3.11 Allocating a deal 202
3.12 Closing and listing 207
Chapter 4: After the IPO 211
4.1 Price stabilization 211
4.2 Other types of IPOs 216
4.3 Investor relations (IR) 218
4.4 Further capital raising and aftermarket transactions 222
4.5 Conclusion: What makes a successful IPO? 230
Appendices 235
Appendix 1: Case studies 237
A Nasdaq IPO: Shanda Games 238
An NYSE IPO: Banco Santander Brasil 241
An LSE IPO: Essar Energy 244
A Euronext IPO: CFAO 246
A Hong Kong IPO: L'Occitane 248
A Singapore IPO: CapitaMalls Asia 251
A Bursa Malaysia and Singapore IPO: IHH Healthcare 254
Appendix 2: Business and financial due diligence checklist 257
Appendix 3: Table of estimates for IPO fees and expenses 263
Appendix 4: Sample contents for an international IPO prospectus 265
Appendix 5: Sample risk factors for an international IPO 267
Appendix 6: Example of feedback form for investor education 271
Appendix 7: Example of manual order form for bookbuilding 273
Appendix 8: Initial listing requirements for major stock exchanges 275
Listing in New York on Nasdaq 276
Listing in New York on the NYSE 278
Listing in London on the LSE 280
Listing in Amsterdam, Brussels, Dublin, Lisbon, London, Oslo, or Paris on
Euronext 281
Listing in Frankfurt on Deutsche Börse® 283
Listing in Zurich on the SIX 285
Listing in Dubai on Nasdaq Dubai 286
Listing in Hong Kong on HKEx 288
Listing in Singapore on the SGX 291
Listing in Kuala Lumpur on Bursa Malaysia 294
Listing in Tokyo on the TSE 296
Listing in Sydney on the ASX 298
Glossary 301
Notes 361
Further reading 365
Index 369
Read More

about table of contents
Read Less

about table of contents
Be the first to know
Get the latest updates on new releases, special offers, and media highlights when you subscribe to our email lists!