Distributed for ForeEdge
Hot Hands, Draft Hype, and DiMaggio's Streak
Debunking America's Favorite Sports Myths
9781512600636
9781512600643
Distributed for ForeEdge
Hot Hands, Draft Hype, and DiMaggio's Streak
Debunking America's Favorite Sports Myths
In sports there are lies, damned lies, and statistics. Joe DiMaggio's fifty-six-game hitting streak was magical. The three-point shot is an essential part of NBA basketball. Babe Ruth shouldn't have attempted to steal second base in the ninth inning of the 1926 World Series. Scientist and researcher Sheldon Hirsch has taken a decidedly unorthodox approach to sports history. He looks at myths, legends, conventional wisdom, shibboleths, and firm convictions of all kinds that sports lovers hold to be true, and demonstrates how analysis of facts and figures disproves what tradition—and sportswriters—would have us believe. Divided into three parts, on baseball, basketball, and football, Hot Hands, Draft Hype, and DiMaggio's Streak contains enough clear-sightedness and shocking conclusions to delight any sports lover.
Read More

about Hot Hands, Draft Hype, and DiMaggio's Streak
Read Less

about Hot Hands, Draft Hype, and DiMaggio's Streak
---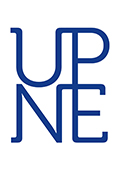 View all books from University Press of New England
Back to top
Table of Contents
Introduction • PART I: BASEBALL • Myths • DiMaggio's Hitting Streak Is Overrated • More Ado about Zero • It's So Easy to Find a Goat • Are Today's Players Better Athletes Than Ever? • Misunderstandings • Media Misses • Baseball's Exaggerated Demise • Too Much Tommy John in Baseball • Causation versus Luck • Analytics • Evaluating Baseball Statistics • Reevaluating Players from a Modern Perspective • Additional Modern Insights • Modern Statistics: Different Perspectives • The Future of Baseball Analytics • PART II: BASKETBALL • Answering Basketball's Critics • Prodigies, AAU Ball, and "One and Done" • College Coaches: Saints or Sinners? • More Problems with the College Game? • Problems with the NBA? • Myths and Misunderstandings • The Narrow Thinking about Wins and Losses • LeBron James's Odyssey • More Media Hysteria: The Chris Paul Affair • Danny Ferry Deserves Praise, Not Exile • Do Hot Hands Exist? • The Larger Issue behind Derrick Rose's Alleged Softness • Concussed Warriors Should Not Have Returned • Wrong Conclusions from NBA Finals • Kobe Got It Right (Twice) • The Best and the Brightest • Would Wilt Dominate Today? • Will the Great Phil Jackson Succeed with the Knicks? • Is Krzyzewski the Greatest College Coach Ever? • Are Stephen Curry and the Warriors Really That Great? • Ernie Vandeweghe Did the Impossible • Almost the Best: The Agony of Near Victory • PART III: FOOTBALL • NFL Violence • Is Playing in the NFL Worth Dying For? • Costas Misfires on NFL's "Gun Problem" • NFL Rules and Misrules • Why Are NFL Coaches Scared of the Two-Point Conversion Attempt? • The NFL Needs Seven-Point Touchdowns • Why We Don't Know What a Catch Is • NFL Stars (Unfortunately) in the Courtroom • The Real Problem Behind Adrian Peterson Smoking Pot • Only Tom Brady Can Exonerate Himself • Heroes from Long Ago • Why Unitas Won and the Seahawks Lost • Homer Jones Was Better Than Frank Gifford • Overrated • The NFL's Draft Impact Is Mostly Hype • Tebow's Failed Comeback • Epilogue: Ali, the Myth and the Hero • Acknowledgments • Notes • Selected Bibliography • Index
Read More

about table of contents
Read Less

about table of contents
Be the first to know
Get the latest updates on new releases, special offers, and media highlights when you subscribe to our email lists!