9789888805655
This analysis of the global response to the COVID-19 pandemic will help health professionals and policymakers move forward.

The pandemic left disorder and crises in its wake everywhere it struck. Drawing on disciplines including public health, politics, and socioeconomics, this book tracks the spread of COVID-19 to weave a coherent picture that explains how scientists learned about the virus, how authorities reacted around the world, and how different societies coped.

Written by a leading team of public health, policy, and economics experts, How COVID-19 Took Over the World provides an in-depth analysis of various countries' responses to the pandemic, as well as suggestions to increase the capability to fight future pandemics. The first part of the book provides an overview of global governance and international cooperation, the economic and social consequences of the outbreak, and breakthroughs in mathematical modeling and COVID-19 vaccines. The second part of the book examines and compares specific countries and regions through the lens of good governance, social contract, and political trust.

How COVID-19 Took Over the World is essential for anyone seeking to learn from the impact of COVID-19, particularly professionals and policymakers, as well as those with a general interest in governance and pandemics.
Read More

about How COVID-19 Took Over the World
Read Less

about How COVID-19 Took Over the World
---
268 pages | 14 halftones, 9 tables | 6 x 9
---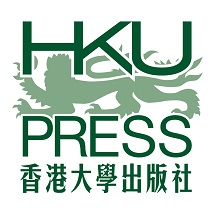 View all books from Hong Kong University Press
Reviews
"Loh and colleagues have once again provided a clear, multidimensional set of lessons on the global pandemic that is at once contextualised to Hong Kong. This is an excellent follow-up to a similar volume for the 2003 SARS outbreak—sadly plus ça change, plus c'est la même chose—lest future history repeat given the inevitability of more emerging outbreaks to come."
Gabriel Leung, honorary professor and former dean of medicine, the University of Hong Kong
"Future generations may find our generation's extreme COVID-19 measures bewildering. This enlightening and far-sighted collection demonstrates that some rose above the fray and looked to the future. Expertly edited and co-authored by Christine Loh, this book shows how some in our generation kept their heads while others were losing theirs."
Naubahar Sharif, professor, Division of Public Policy, Hong Kong University of Science and Technology
Back to top
Table of Contents
List of Illustrations
List of Tables
Preface
Acknowledgements
List of Abbreviations
List of Contributors
1. Introduction
Christine Loh and Judith Mackay
2. The UN, WHO, and COVID-19
Judith Mackay
3. Good Governance Means Curbing Commercial Determinants of Health in the Time of COVID-19
Judith Mackay
4. COVID-19 Vaccines and a Pathway out of the Pandemic
Benjamin J. Cowling
5. The Mathematics of COVID-19
Michael Edesess
6. The Social Contract and Responses to COVID-19
Renu Singh
7. The Economic and Social Consequences of the COVID-19 Pandemic
Michael Edesess and Christine Loh
8. What Governments Should Do to Prevent Shortages of Medically Critical Products in Future Pandemics
Christopher S. Tang and ManMohan S. Sodhi
9. China and the United States: Mutually Incomprehensible Approach to Fighting COVID-19
Christine Loh
10. Pandemic Control in China's Gated Communities
Hualing Fu
11. The Hong Kong and Greater China Response to COVID-19
Richard Cullen
12. A Comparative Perspective on the COVID-19 Response in Europe
Renu Singh
13. Observations and Conclusion
Christine Loh with contributions from other authors
Further Reading
Read More

about table of contents
Read Less

about table of contents
Be the first to know
Get the latest updates on new releases, special offers, and media highlights when you subscribe to our email lists!