9781851244249
Heath Robinson (1872–1944) is Britain's "Gadget King"—master of the art of creating madcap contraptions that made use of ropes, weights, and pulleys to perform relatively simple tasks, from wart removal to peeling potatoes. Although he trained as a painter and also worked as a book illustrator, Robinson developed his forte with drawings of gadgets that parodied the absurdities of modern life. A true cartoonist, Robinson had a way of getting at the heart of the matter while simultaneously satirizing it mercilessly. He became a household name in Britain, and his popularity continues today with plans to build a museum in London to share with a new generation the story of his life and work.

With Heath Robinson's Great War, the cartoonist lampoons the German army and the hardships of war. What better antidote to the threat of popular German propaganda than drawings of the "Huns" disabling the British army not with mustard gas but laughing gas? In high demand among British civilians, Robinson's WWI panels also provided respite to thousands of troops—many of whom sent the cartoonist letters suggesting future subjects or simply expressing their appreciation. 

A side-splittingly funny collection from the man whose "absurd, beautiful drawings" H. G. Wells claimed "give me a peculiar pleasure of the mind like nothing else in the world," this book make a perfect gift for anyone looking to have a laugh at our complicated and increasingly mechanical modern life.
Read More

about Heath Robinson's Great War
Read Less

about Heath Robinson's Great War
---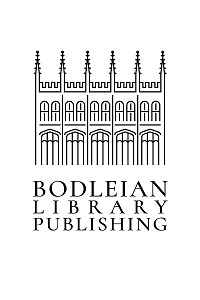 View all books from Bodleian Library Publishing
Reviews
"The first Heath Robinson trademark illustrations of madcap, wildly complicated contraptions appeared in 1908. And, as Britain tumbled into the Great War, his whimsical wit was in even greater demand as an antidote to too much reality. During its bloody course, he published three books, which have been republished in this single charming and nostalgic volume. . . . The extraordinary thing is how free of rancor the cartoons are. . . . These are happy cartoons from an unhappy time."
Times (UK)
"The term 'Heath Robinson' has passed into the English language to mean a hugely over-complicated, rickety contraption designed to do a very simple task in the most pointlessly elaborate way. . . . Robinson drew many cartoons lampooning the excesses of the First World War and poking fun at the German Army, bringing welcome comic relief to British soldiers and civilians."
Military History Monthly
Be the first to know
Get the latest updates on new releases, special offers, and media highlights when you subscribe to our email lists!