9781851245369
In our digital world, we owe much of our ability to communicate to the punctuation marks, mathematical symbols, and other glyphs that hover on the edges of our keyboard. Without these symbols, it would be impossible to convey meaning—our words would run in endless unbroken lines of letters and numbers. These marks, which have their origins in the earliest written communications, have evolved over many hundreds of years. Hyphens & Hashtags presents the histories of these stalwart symbols, revealing the long road many have taken on their way to general usage. In the age of digital communication, some symbols have gained additional meanings. The obscure pound sign has transformed into the hashtag, an essential component of social media. The colon now serves double duty as the eyes of the smiley-face emoticon. Alongside the historical roots of these tools, this book also considers ever-evolving modern usage and uncovers those symbols which have now fallen out of fashion. Hyphens & Hashtags casts a well-deserved spotlight on these deceptively simple marks, whose handy knack for conveying meaning in simple shorthand can marshal our sentences, clarify a calculation, or add some much-needed emotion to our online interactions.
Read More

about Hyphens & Hashtags*
Read Less

about Hyphens & Hashtags*
---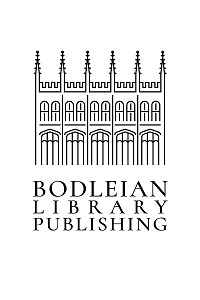 View all books from Bodleian Library Publishing
Back to top
Table of Contents
Contents
introduction 1
punctuation 5
Full stop 12
Comma 17
Colon 21
Semicolon 26
Apostrophe 30
Question mark 34
Exclamation mark 38
Ellipsis 43
Quotation marks 47
Brackets 52
Hyphen 56
glyphs 61
Hash sign 66
At sign 70
Ampersand 73
Asterisk 77
Slash 81
Pound sign 85
Dollar sign 89
Euro sign 94
Copyright symbol 97
Emoticons & emoji 101
mathematical symbols 107
Zero 112
Plus sign 117
Minus sign 121
Multiply symbol 125
Divide symbol 129
Equals sign 132
Greater than & Less than 135
Per cent 138
Degree symbol 141
Pi 144
Infinity 147
endangered & extinct symbols 151
Tironian et 156
Interrobang 159
Tilde 162
Hedera 165
Pilcrow 167
Manicule 171
further reading 177
index 179
Read More

about table of contents
Read Less

about table of contents
Be the first to know
Get the latest updates on new releases, special offers, and media highlights when you subscribe to our email lists!