---
Giraffe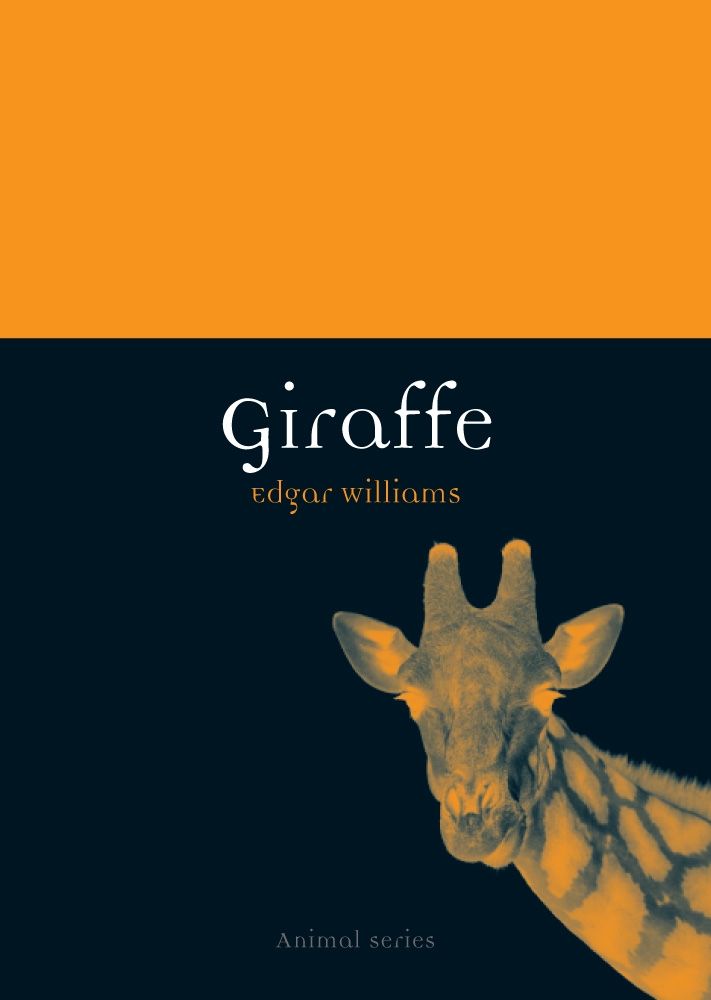 Click
here
for a special, limited-time offer for the entire Animal series.
174 pages | 50 color plates, 50 halftones | 5 3/8 x 7 1/2 | © 2010
Their extraordinary long necks, distinctive camouflage, graceful movements, and friendly nature have made giraffes one of the most fascinating and beloved animals on the planet.  But while giraffes once roamed the Great Plains of Africa in huge herds, their numbers have greatly diminished, and they are now entirely dependent on humanity for their survival. In Giraffe, Edgar Williams explores not only the biology of the tallest animals on earth, but also their impact on human history—including in ancient Egypt, where giraffes were kept as exotic pets; the Middle Ages, when giraffes were considered mythical beasts as improbable and mysterious as the dragon; and the Victorian era, in which giraffe hunting was considered an exhilarating sport.
            Giraffe is the first book to provide a comprehensive, twenty-first-century view of the giraffe in art, literature, film, and popular culture, as well as its natural history from prehistory to modern times. With new insights into the giraffe's genetics and evolution, this book will appeal to those interested in the giraffe's unique biology and to anyone who admires the majestic giraffe.
Table of Contents
Contents
1  The Global Giraffe
2  The Giraffe Inside and Out
3  The Ancient Giraffe from the Stone Age to Victoria
4  The Giraffe Returns to Europe
5  The Modern Giraffe
6  The Cultural Giraffe

Timeline of the Giraffe
References
Select Bibliography
Associations and Websites
Acknowledgements
Photo Acknowledgements
Index
 
For more information, or to order this book, please visit https://press.uchicago.edu
Google preview here