9780774864237
9780774864220
Since the late nineteenth century, Niagara Falls has been heavily engineered to generate energy behind a flowing facade designed to appeal to tourists. Essentially, this natural wonder is now a tap: huge tunnels channel the waters of the Niagara River around the Falls, which ebb and flow according to the tourism calendar.
Fixing Niagara Falls reveals the technological feats and cross-border politics that facilitated the transformation of one of the most important natural sites in North America. Daniel Macfarlane details how engineers, bureaucrats, and politicians conspired to manipulate the world's most famous waterfall. During the first half of the twentieth century, the United States and Canada explored various ways to maximize hydropower from the Niagara River while "preserving" the falls. Decades of environmental diplomacy and transborder studies led to a 1950 treaty that allowed new hydro-electric stations to funnel most of the river's water to generate power. To facilitate these diversions and lessen the visual impact of redirecting so much water, the two nations cooperated to install a range of control works while reshaping and shrinking the Horseshoe Falls. This book offers a unique perspective on how the Niagara landscape embodies both the power of technology and the power of nature.
Read More

about Fixing Niagara Falls
Read Less

about Fixing Niagara Falls
---
274 pages | 50 halftones, 2 maps, 1 table | 6 x 9
---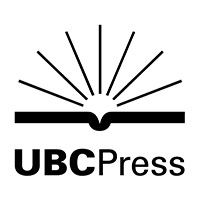 View all books from University of British Columbia Press
Reviews
I've always loved Niagara Falls—it is sublime. And no less so, I think, once you read this book and understand how it came to be. It speaks of nature's power but also of a dozen epochs and the ideas of the people who shifted and shaped it over the last centuries. This is engaged and engaging history.
Bill McKibben, author of Falter: Has the Human Game Begun to Play Itself Out?
Once an icon of untrammelled wilderness and inexhaustible natural resources, over the past two centuries Niagara Falls has been harnessed for hydropower to the point that today it is a roaring paradox—a man-made natural wonder, an amusement park for nature seekers. Yet the Falls are still worth visiting because they are still one-of-a-kind spectacular, and so is Daniel Macfarlane's (not-so-natural) history of how it all happened.
Dan Egan, author of The Death and Life of the Great Lakes
How do you write an original book about Niagara Falls, when so many excellent books about the Falls have already been written? Macfarlane shows it's possible. In this fascinating and well-crafted study, Macfarlane weaves together energy histories, toxic histories, and cultural readings in his analysis, while foregrounding the waterfall itself. He shows that Niagara Falls today is a mesmerizing mixture of nature and culture, radically re-made in service of industrial capitalism. This is truly a transboundary analysis, paying close attention to evolving ideas about the public good and the role of nature in industrial North America.
Nancy Langston, Michigan Technological University
Daniel Macfarlane has surely read most—if not all—relevant books on Niagara Falls in his research for this truly cross-border history of one of the most important natural sites in North America.
James Murton, Nipissing University
In Fixing Niagara Falls we find Niagara serially harnessed, saved, negotiated, empowered, disguised, preserved, and fabricated. Through these pages we come to understand the Falls as an extremely complex, ever-changing entity.
Graeme Wynn, University of British Columbia
Be the first to know
Get the latest updates on new releases, special offers, and media highlights when you subscribe to our email lists!