9781911300717
A lavishly illustrated volume of Pakistani textiles of extraordinary colour and vibrancy from one of the most arid areas on Earth. The Flowering Desert: Textiles from Sindh focuses on a private collection of textiles from Sindh, Pakistan, which, according to some scholars, was the crucible in which the textile traditions of Gujarat and Rajasthan were forged. Sindhi textiles are unique inasmuch as they reflect a dimension that combines the harshness of the terrain with a quest for a mythical and unattainable beauty. The collection is recognized as being of outstanding merit and some of it has featured in exhibitions at the Victoria and Albert Museum, London and the National Museum of Scotland, Edinburgh. In addition to sumptuous reproductions of 120 remarkable objects the book includes contextual photographs of textiles in use.
Read More

about The Flowering Desert
Read Less

about The Flowering Desert
---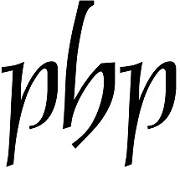 View all books from Paul Holberton Publishing
Reviews
"Most people will buy and enjoy this book as a visual feast, for it illustrates over 120 textiles, some with excellent close-up details that are essential to the appreciation of their textures and stitches. . . . The accompanying essays give new insights into such topics as the often overlooked contribution of Sindh's Hindu communities to its textiles and wider culture, and the importance of Sindhi ports and traders to pan-Asian trade routes - a subject which has been discussed far less than their Gujarati equivalents. Other essays provide overviews of the different communities (Jat, Rabari, Meghwar, Baluch and others) who made and used the embroideries, each with their own distinctive designs. Excellent close-up details of the different stitches clearly identify each of them, helping to make this book a very useful guide for collectors and curators of these beautiful textiles."
World of Interiors
"The key attraction of the book is, not surprisingly, the excellent photography of examples of Sindhi work. Each image is captioned with an identification of the originating ethnic group, place of origin, date and materials used. Useful captions supply additional details relating to iconography or technique or function. Thus the catalogue offers not only a visual feast but also a fascinating and authoritative reference through which to explore the repertoire of the region, so often overlooked in the literature."
Journal of the Oriental Rug and Textile Society
"At long last, there is a volume that does justice to the glorious textiles of Sindh."
HALI
"The Flowering Desert will grace any coffee table with its sumptuous production and illustrations, but in addition it offers a scholarly introduction to the textiles and embroidery of an area too little appreciated in the past. The husband and wife team of Nasreen and Hasan Askari, a former Trustee of the British Museum, combine passion, expertise and research in a field in which they have jointly collected for some fifty years. . . . One of the most  interesting features of the book is its examination of the role of Hindus in the artistic legacy of Sindh, a subject which has received very little attention. . . . The Askaris are to be congratulated in bringing to bear a scholarly, realistic and liberal approach to textile history."
Asian Affairs
"This important book and exquisite illustrations will become a vital reference for collectors, textile historians, and those interested in the textile arts wishing to research Sindhi textiles, culture, and embroidery or textiles in general."
Journal of Dress History
Be the first to know
Get the latest updates on new releases, special offers, and media highlights when you subscribe to our email lists!