9781904558934
This memoir by Vladimir Pecherin (or Petcherine) (1807-85) is a story of the life of a rebel against any form of despotism. Shortly after his appointment as Professor of Classics at Moscow University, Pecherin fled from Russia in 1836 to pursue radical politics in Europe. He was the first Russian political emigrant. In 1840, he suddenly and unexpectedly converted to Catholicism and entered the Redemptorist Order as a monk. After 20 years of service as a missionary, he parted ways with the Redemptorists and for the last 23 years of his life served as a chaplain at the Mater Hospital in Dublin. Pecherin wrote the memoir during his time in Dublin.His controversial memoir, poignantly critical of the Russian government and the Catholic Church of his time, was only published for the first time in Russia a hundred years after his death. It contains a vivid account of his adventures in Europe, mainly in Belgium, after leaving Russia, and his struggle against poverty. He was an exceptionally fine writer and talented poet.In this first translation of Pecherin's memoir into English the reader finds an engaging story of the individual who could have been a character in a novel by Dostoevsky, torn from his Russian soil.
Read More

about The First Russian Political Emigre
Read Less

about The First Russian Political Emigre
---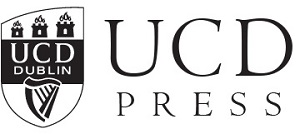 View all books from University College Dublin Press
Back to top
Table of Contents
Introduction by Natalia Pervukhina-Kamyshnikova First Memories, 1812 1815, Odessa in Barracks My Romance. Lipovets, Province of Kiev, 1821 Khmelnik, Podolsk Province, 1823 1823-5 Episode from Petersburg Life, 1830-3 Memoirs from Beyond the Grave of Vladimir Pecherin, Sergei's Son (Memoires d'outre tombe) Dublin, 13 October 1865 Lugano and How I Wound Up There As Bad as it Gets! Zurich 1837-8 Flight from Zurich Altkirch Nancy The Journey to Metz and the Ensuing Events The Journey from Metz to Liege (or, as we say, Littikh) Liege The Apostle of Communism and the Conspiration de Baboeuf Story of Captain Fiott and his Valet McNally and Co. (Illustrated Edition) The Turning Point Fourdrain-Lekointe - Potosky Dublin, 22 June 1871 (New Style) The Legend of the Monk and the Devil (from the Grand Menaion) George Sand Michelet The Religion of Saint-Simon Dublin, 13 August 1871 (New Style) The Year 1840 Dublin, 10 November 1871 Liege, 1838-40 Liege, 1840 Admission into the Redemptorist Order (Liege, 1840) The Novitiate, 1840-1 Wittem, 1841-3 Dublin, 20 October 1872 The Move to England, 1844-5 Fear of Russia - The Novel of Life Falmouth, 1845-8 Adieu, Falmouth! London, 1 May 1848 London, From May to August 1848 London, 1848 Roehampton, 1851 'Blessed are those who hunger and thirst for righteousness...' Letter of V. S. Pecherin to the Superior General of the Redemptorist Order, N. Mauron. Desert and Freedom Dublin, 13 October 1865 Dublin, 21 October 1865 26 August 1873, Miltown Park Selected Bibliography Index.
Read More

about table of contents
Read Less

about table of contents
Be the first to know
Get the latest updates on new releases, special offers, and media highlights when you subscribe to our email lists!