9781851243884
English is one of the most complicated languages to learn, and its constantly evolving vocabulary certainly doesn't help matters. For centuries, men and women have striven to chronicle and categorize the expressions of the English language, and Samuel Johnson is usually thought to be their original predecessor. But that lineage is wrong: Robert Cawdrey published his Table Alphabeticall in 1604, 149 years before Johnson's tome, and it is now republished here for the first time in over 350 years.
            This edition, prepared from the sole surviving copy of the first printing, documents Cawdrey's fascinating selection of 2,543 words and their first-ever definitions. Cawdrey subtitled his dictionary "for the benefit of Ladies, Gentlewomen, and other unskilled folk," for his aim was not to create a comprehensive catalog, but rather an in-depth guide for the lesser educated who might not know the "hard usual English wordes, borrowed from the Hebrew, Greeke, Latine, or French." Each entry reveals an intriguing facet of early modern life and the cultural mores of the time. There are familiar terms—"geometrie" was defined as "the art of measuring the earth," and a "concubine" was described as a "harlot, or light huswife"—and amusingly idiomatic definitions: "prodigall" is "too riotous in spending," while "hecticke" is "inflaming the hart, and soundest parts of the bodie."
            John Simpson, chief editor of the Oxford English Dictionary, contributes an insightful introduction that recounts the eventful life of Robert Cawdrey and his mission to become the first English lexicographer. A treasure-trove of linguistic oddity and history for the bibliophile, budding lexicographer, or obsessive Scrabble player, The First English Dictionary, 1604 reveals the roots of our language in all its eccentric glory.
Read More

about The First English Dictionary 1604
Read Less

about The First English Dictionary 1604
---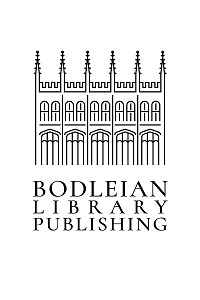 View all books from Bodleian Library Publishing
Reviews
"Every time you look up a word in an English dictionary, you unwittingly pay homage to an unsung, half-forgotten Rutland schoolmaster who in 1604 came up with the brilliant idea of an alphabetical dictionary. Previously, no-one had imagined what today seems so blindingly obvious, that a dictionary should run seamlessly, from A to Z. This brave little book is the first attempt to make a readable inventory of the most interesting English words four centuries ago. It is difficult to overemphasize its importance to the English language."
Simon Winchester
"It is magicke, inchaunting, and makyth me to maffle and bleate. A fulgent thing, deserving of great claritude."
Stephen Fry
"This book is back in print after vanishing for almost four centuries. It is a dictionary, but you won't want to look anything up in it. Instead, you will want to read it straight through, like an adventure tale—where the hero is our own young language, as it begins to pull itself up by the bootstraps. One word after another amuses you, bewilders you, and astonishes you. Best of all, the dictionary comes with another story behind the scenes, elegantly revealed for us by John Simpson: how a defrocked priest, living in remote rural England, continually in trouble with church authorities, came to devote himself to the creation of this strange and wonderful book."—James Gleick, author of Issac Newton and Chaos
James Gleick, author of Issac Newton and Chaos
"Apart from its importance to the history of lexicography, this pioneering reference work remains interesting as an early effort to strike a balance between innovation and accessibility in language use."
Scott McLemee | Inside Higher Ed
"Cawdrey's text, which has more than 2,500 words with brief and sometimes quirky definitions, is now available after being out of print for 350 years. . . . Enlightening and entertaining introduction."
Katie Haegele | Philadelphia Inquirer
"Wordsmiths, your ship has come in: A new book—well, sort of new—should keep you pleasantly perusing till dawn. . . . Few books are as delightful as this compendium, thought to be the first alphabetical dictionary."
Julia Keller | Chicago Tribune
"The Bodleian Library has done wordsmiths and scholars of the language a great service by faithfully reprinting the text, with a lengthy and useful introduction by John Simpon, chief editor of The Oxford English Dictionary. This slim little tome should once again find a place in all the libraries of the realm, even if now its significance is more historical than referential."
Michael G. Cornelius | Bloomsbury Review
"Quaint, but pioneering, work. . . . Mr. Simpson, who is chief editor of 'The Oxford English Dictionary,' provides a wonderful introduction to this curious compiliation, together with a facsimile of the original title page. . . . This is a gnarled, rude, fierce old dictionary and utterly without 'calliditie' ('craftiness, or deceit'). It may not provide much 'clavicorde' ('mirth') and it certainly 'maffles' ('stammers'), but it also 'inchaunts' ('bewitches'). It shows the raw stuff out of which Shakespeare and Cawdrey's other contemporaries of genius fashioned their more sublime flights. In his Puritan soul, Cawdrey would have considered these mere 'blatterings' ('vaine babblings'), but his rough alphabet formed the bedrock on which they rode."
Eric Ormesby | New York Sun
Be the first to know
Get the latest updates on new releases, special offers, and media highlights when you subscribe to our email lists!