Distributed for Gingko Library
Fruit of Knowledge, Wheel of Learning (Vol I)
Essays in Honour of Professor Carole Hillenbrand
9781909942592
Distributed for Gingko Library
Fruit of Knowledge, Wheel of Learning (Vol I)
Essays in Honour of Professor Carole Hillenbrand
Collected essays honoring the work of British professors Carole and Robert Hillenbrand.

Carole and Robert Hillenbrand are legendary British professors, both of whom have made immense contributions to the fields of Islamic history and art history, and they are highly respected and beloved by the academic community. For these two volumes, editors Melanie Gibson and Ali Ansari have gathered an eclectic mix of scholarly contributions by colleagues and by some of their most recent students who now occupy positions in universities worldwide. The eleven articles in the volume dedicated to Carole Hillenbrand include research on a range of topics, including the elusive Fatimid caliph al-Zafir, a crusader raid on Mecca, and the Persian bureaucrat Mirza Saleh Shirazi's history of England. In Robert Hillenbrand's volume, the thirteen articles include studies of a rare eighth-century metal dish with Nilotic scenes, Chinese Qur'ans, the process of image-making in both theory and practice, and a shrine in Mosul destroyed by ISIS.
Read More

about Fruit of Knowledge, Wheel of Learning (Vol I)
Read Less

about Fruit of Knowledge, Wheel of Learning (Vol I)
---
240 pages | 20 color plates, 2 line drawings | 9 1/2 x 11 3/4
---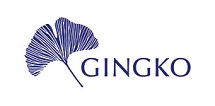 View all books from Gingko Library
Reviews
"Fruit of Knowledge, Wheel of Learning is an outstanding tribute to a truly exceptional honorand. Like the volume itself, Carole Hillenbrand's scholarship calls out to lovers of learning from the medieval Islamic world to the twenty-first century, inviting us to work together to promote mutual respect and understanding. Read this book and savour for yourself the fruits of knowledge at their sweetest."
Caroline Humfress, Professor in Medieval History, University of St Andrews
"A lively and scholarly collection of new articles, mostly about the 'middle period' of Islamic history, ranging from the Fatimids and Seljuqs to a nineteenth century Persian history of Britain. In its different approaches and erudition, this volume is certainly a worthy celebration of Professor Hillenbrand's achievements."
Hugh Kennedy, Professor of Arabic, SOAS, University of London
"In a long and distinguished career of scholarship, teaching and university service, Carole Hillenbrand has led from the front, nurturing generations of research students and younger colleagues. This handsome volume brings some of them together to pay tribute to her formidable achievements. Written with insight and a keen eye for detail, the essays in Fruit of Knowledge, Wheel of Learning will inform and delight historians and scholars of Islam for years to come."
Yasir Suleiman, Emeritus Professor of Modern Arabic Studies, University of Cambridge
Be the first to know
Get the latest updates on new releases, special offers, and media highlights when you subscribe to our email lists!