 9780774813402
9780774813396
As the sustainability of our natural resources is increasingly questioned, Canadians remain stubbornly convinced of the unassailability of our water. Mounting evidence suggests, however, that Canadian water is under threat. Eau Canada assembles the country's top water experts to discuss our most pressing water issues. Perspectives from a broad range of thinkers – geographers, environmental lawyers, former government officials, aquatic and political scientists, and economists – reflect the diversity of concerns in water management. Arguing that weak governance is at the heart of Canada's water problems, this timely book identifies our key failings, explores debates over jurisdiction, transboundary waters, exports, and privatization, and maps out solutions for protecting our most important resource.
Read More

about Eau Canada
Read Less

about Eau Canada
---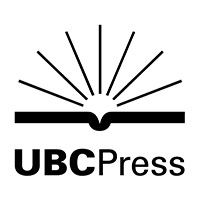 View all books from University of British Columbia Press
Back to top
Table of Contents
Foreword / David Schindler
Preface / Karen Bakker
Acknowledgments Abbreviations
1 Introduction / Karen Bakker
PART 1 Muddy Waters: How Well Are We Governing Canada's Waters?
2 Great Wet North? Canada's Myth of Water Abundance / John B. Sprague
3 On Guard for Thee? Water (Ab)uses and Management in Canada / Dan Shrubsole and Dianne Draper
4 Out of Sight, Out of Mind? Taking Canada's Groundwater for Granted / Linda Nowlan
5 Challenging the Status Quo: The Evolution of Water Governance in Canada / Rob de Loë and Reid Kreutzwiser
Is Canada's Water Safe? A Photo Essay
PART 2 Whose Water? Jurisdictional Fragmentation and Transboundary Management
6 Whose Water? Canadian Water Management and the Challenges of Jurisdictional Fragmentation / J. Owen Saunders and Michael M. Wenig
7 Drawers of Water: Water Diversions in Canada and Beyond / Frédéric Lasserre
8 Thirsty Neighbours: A Century of Canada-US Transboundary Water Governance / Ralph Pentland and Adèle Hurley
PART 3 Blue Gold: Privatization, Water Rights, and Water Markets
9 Commons or Commodity? The Debate over Private Sector Involvement in Water Supply / Karen Bakker
10 Liquid Gold: Water Markets in Canada / Ted Horbulyk
11 Trading our Common Heritage? The Debate over Water Rights Transfers in Canada / Randy Christensen and Anastasia Lintner
PART 4 Waterwise: Pathways to Better Water Management
12 A Tangled Web: Reworking Canada's Water Laws / Paul Muldoon and Theresa McClenaghan
13 Are the Prices Right? Balancing Efficiency, Equity, and Sustainability in Water Pricing / Steven Renzetti
14 Moving Water Conservation to Centre Stage / Oliver Brandes, D
Read More

about table of contents
Read Less

about table of contents
Be the first to know
Get the latest updates on new releases, special offers, and media highlights when you subscribe to our email lists!