9789813250529
The role of clientism, political machines, and money in grassroots electioneering in the Philippines has been much analyzed by those who study the subject, but never as extensively as Allen Hicken, Edward Aspinall, and Meredith Weiss do in Electoral Dynamics in the Philippines. Combining in-depth ethnographic fieldwork in localities across the Philippines during the 2016 elections with polling data and national comparative data, this study sheds light on the organization of elections and electioneering across the Philippines. How do candidates choose to appeal to voters, and how do they get out the vote? How do voters respond to different kinds of appeals?  How important are patronage and clientism? What are the networks within which patronage is delivered? What do the political machines look like in elections influenced by social media? The book identifies commonalities and differences across the Philippines while speaking to current debates in political science about elections in developing democracies, the structure and organization of clientelism, and the role of money in elections.
Read More

about Electoral Dynamics in the Philippines
Read Less

about Electoral Dynamics in the Philippines
---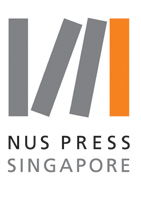 View all books from Nus Press Pte Ltd
Reviews
"[A] rich 'snapshot' of the political machines as the 'foundational building block of the Philippine patronage system' (p. 9) [and] the first-ever nationwide study of the different ways that local political machines pay off voters and prevent them from filling their ballots in favour of the competition...Electoral Dynamics in the Philippines sets itself apart from the literature."
SOJOURN
"This book is a welcome addition to the scholarship on politics and governance, detailing a distinct modal pattern of resilient local political machines in contemporary Philippine electoral politics."
MindaNews
"This book is in a class of its own. It is scholarly, comprehensive, wide in scope, and deals with recent Philippine elections (2016)... [it] has the makings of an excellent textbook."
Dr. Federico Magdalena | Journal of Southeast Asian Studies
"One of the strengths of the book lies in the descriptive richness and depth of each case. Each chapter follows a standardized structure to present the fieldwork, leaving readers to infer the cross-case comparisons… Aside from leaving room for future researchers to build upon their rich descriptions with local comparisons, the book provides new ways to think about voter agency, even in a patronage democracy."
Mary Anne Mendoza | Pacific Affairs
Be the first to know
Get the latest updates on new releases, special offers, and media highlights when you subscribe to our email lists!