Distributed for Prickly Paradigm Press
Enemies of Promise
Publishing, Perishing, and the Eclipse of Scholarship
9780972819657
Distributed for Prickly Paradigm Press
Enemies of Promise
Publishing, Perishing, and the Eclipse of Scholarship
Why should books drive the academic hierarchy? This controversial question posed by Lindsay Waters ignited fierce debate in the academy and its presses, as he warned that the "publish or perish" dictum was breaking down the academic system in the United States. Waters hones his argument in this pamphlet with a new set of questions that challenge the previously unassailable link between publishing and tenure.

As one of the most important and innovative editors in the humanities and social sciences, Waters has long witnessed the self-destruction occurring in the academic world because of the pressure to publish. Drawing upon his years of experience, he reveals how this principle is destroying the quality of educational institutions and the ideals of higher learning. It is time for scholars to rise up, Waters argues, and reclaim the governance of their institutions.
Read More

about Enemies of Promise
Read Less

about Enemies of Promise
---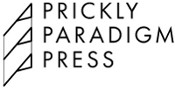 View all books from Prickly Paradigm Press
Reviews
"Eye-opening, deeply troubling, eloquent, and compelling."
Luc Sante | Luc Sante
"Enemies of Promise is a humdinger about the crisis in academic publishing, where the 'publish or perish' imperative has created towers of books that no one reads, even the professoriate. Author Lindsay Waters . . . paints an alarming picture of a bloated assembly line fueled by careerism and dedicated to mediocrity."
Bill Marx | WBUR Boston Public Radio
"With great vigor, Enemies of Promise takes on the commericalization of the university generally and publishing specifically."
Russell Jacoby | New York Times
"Waters has done the world of ideas a service in writing about its infrastructure frankly, thoughtfully, and for the most part, readably . . . I recommend it to every academic, including scientists."
Andrew Robinson | Times Higher Education Supplement
"Waters gives pained and expert attention to a major crisis in higher education. It is relevant not only to scholarly practise but to the conduct of academic publishers. The enemy is large and menacing, but the fight is a noble one."
Sir Frank Kermode
"A thought-provoking study of a different kind."
Andreas Hess | Irish Times
"Lindsay Waters, executive editor for the Humanities at Harvard University Press, has issued a challenge to academics and publishers: to publish less, with more relevance. . . . Waters criticizes the 'publish-or-perish' mentality that has produced an avalanche of books of little or no importance."
Estados
Be the first to know
Get the latest updates on new releases, special offers, and media highlights when you subscribe to our email lists!