9789814722049
How do politicians win elected office in Indonesia? To find out, research teams fanned out across the country prior to Indonesia's 2014 legislative election to record campaign events, interview candidates and canvassers, and observe their interactions with voters. They found that at the grassroots political parties are less important than personal campaign teams and vote brokers who reach out to voters through a wide range of networks associated with religion, ethnicity, kinship, micro enterprises, sports clubs and voluntary groups of all sorts. Above all, candidates distribute patronage—cash, goods and other material benefits—to individual voters and to communities. Electoral Dynamics in Indonesia brings to light the scale and complexity of vote buying and the many uncertainties involved in this style of politics, providing an unusually intimate portrait of politics in a patronage-based system.
Read More

about Electoral Dynamics in Indonesia
Read Less

about Electoral Dynamics in Indonesia
---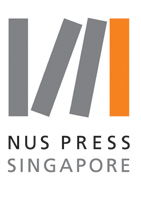 View all books from Nus Press Pte Ltd
Reviews
"It will be of interest to a diverse audience that might include political scientists, sociologists, and anthropologists studying Indonesian politics, as well as a wider less-specialist audience interested in contemporary Indonesian society."
Laurens Bakker | Bijdragen tot de taal-, land- en volkenkunde
Back to top
Table of Contents
List of Maps, Tables, and Figures
Acknowledgements
Glossary and Abbreviations
Currency Conversion Table
Patronage and Clientelism in Indonesian Electoral Politics
Edward Aspinall and Mada Sukmajati
Bireuen, Aceh: the Aftermath of Post-conflict Politics and the Decline of Partai Aceh
Rizkika Lhena Darwin
Bener Meriah, Aceh: Money Politics and ethnicity in a New Electoral District
Teuku Muhammad Jafar Sulaiman
Medan, North Sumatra: Between Ethnic Politics and Money Politics
Ahmad Taufan Damanik
Bangka Belitung: Patronage and Identity Politics in a Plural Society
Ibrahim
Musi Banyuasin, South Sumatra: Nine Steps to Victory
Alamsyah
Palembang, South Sumatra: Aspiration Funds and Pork Barrel Politics
Muhammad Mahsun
Benten: Islamic Parties, Networks and Patronage
Gandung Ismanto and Idris Thaha
Tangerang, Banten: Women Candidates in the Shadow of Men
Argoposo Cahyo Nugroho
Central and South Jakarta: Social Welfare and Constituency Service in the Metropolis
Sita W. Dewi, S.L. Harjanto and Olivia D. Purba
Bekasi, West Java: From Patronage to Interest Group Politics?
Amalinda Savirani
Bandung, West Jaava: Silaturahmi, Personalist Networks and Patronage Politics
Caroline Paskarina
Cirebon, West Java: Where Materialism Defeats Personalism
Marzuki Wahid
Pati, Central Java: Targets, Techniques and Meanings of Vote Buying
Noor Rohman
Blora, Central Java: Local Brokers and Vote Buying
Zusiana Elly Triantini
East Java: New Clientelism and the Fading of Aliran Politics
Rubaidi
Madiun, East Java: Brokers in Territorial, Social Network and Vote-buying Strategies
Ahmad Zainul Hamdi
South Kalimentan: Islamic Party Candidates Who Refuse to Buy the Vote
Ahmad Muhajir
North Sulawesi: Clan, Church and State
Nono S.A. Sumampouw
Southeast Sulawesi: Money Politics in Indonesia's Nickel Belt
Eve Warburton
East Nusa enggara: Patronage Politics, Clientelism and the Hijacking of Social Trust
Rudi Rohi
North Jayapura, Paqua: Buying the Voters and Buying the Administrators
Ridwan
Papua's Central Highlands: The Noken System, Brokers and Fraud
Cillian Nolan
Bibliography
Contributors
Index  
Read More

about table of contents
Read Less

about table of contents
Be the first to know
Get the latest updates on new releases, special offers, and media highlights when you subscribe to our email lists!