Distributed for Gingko Library
Essays of the Sadat Era
The Non-fiction Writing of Naguib Mahfouz: Volume II
9781909942806
9781909942813
Distributed for Gingko Library
Essays of the Sadat Era
The Non-fiction Writing of Naguib Mahfouz: Volume II
When Naguib Mahfouz quit his job as a civil servant in 1971, a Nobel Prize in literature was still off on the horizon, as was his global recognition as the central figure of Arab literature. He was just beginning his post on the editorial staff of the Egyptian newspaper Al-Ahram, and elsewhere in Cairo, Anwar Sadat was just beginning his hugely transformative Egyptian presidency, which would span eleven years and come to be known as the Sadat era. This book offers English-language readers the first glimpse of the Sadat era through Mahfouz's eyes, a collection of pieces that captures one of Egypt's most important decades in the prose of one of the Middle East's most important writers. 
            This volume stitches together a fascinating and vivid account of the dramatic events of Sadat's era, from his break with the Soviet Union to the Yom Kippur War with Israel and eventual peace accord and up to his assassination by Islamic extremists in 1981. Through this tumultuous history, Mahfouz takes on a diverse array of political topics—including socioeconomic stratification, democracy and dictatorship, and Islam and extremism—which are still of crucial relevance to Egypt today. Clear-eyed and direct, the works illuminate Mahfouz's personal and political convictions that were more often hidden in his novels, enriching his better-known corpus with social, political, and ideological context.
            These writings are a rare treasure, a story of a time of tremendous social and political change in the Middle East told by one if its most iconic authors. 
Read More

about Essays of the Sadat Era
Read Less

about Essays of the Sadat Era
---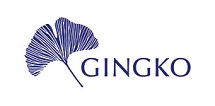 View all books from Gingko Library
Reviews
"[F]ollows Mahfouz's introspective literary aesthetic that considers itself uniquely Egyptian, and yet, can only work within the shared universal language of the novel--one of humanity's great inventions after fire, the wheel, and alphanumeric writing on papyrus scrolls. This book keeps reminding its reader of the absence of this novelistic vision as it offers a compilation of brief articles Mahfouz wrote for the Egyptian daily Al-Ahram. . . .Mahfouz's journalism triggers the need for a return to his fiction. Especially in these strange times, when the possibilities of addressing such unapologetically secularist concerns in writing are fast diminishing."
The Telegraph (India)
Be the first to know
Get the latest updates on new releases, special offers, and media highlights when you subscribe to our email lists!