9781916237827
An exploration of the little-known assemblage of art and architecture that Empress Eugénie created in Farnborough in the 1880s.

This absorbing book tells the story of Empress Eugénie (1826–1920), the wife of Napoleon III and the last empress-consort of France. The Empress bought the Farnborough Hill estate in 1880, following a decade of personal tragedy: the collapse of the Second Empire (1852–70), the death of Napoleon III, and the loss of her only child. The death of the Prince Imperial in 1879, aged twenty-three, ended all hope of a Bonapartist restoration. With the imperial succession removed to another branch of the family, Eugénie resolved to create a permanent monument to her husband and son. 

In this book, Anthony Geraghty analyzes the principal buildings on the imperial estate and provides the first detailed account of the lost interiors of Farnborough Hill. He traces the origins of the collection back to the Second French Empire, and—drawing upon historic photos, inventories, and sale catalogs—he shows how the collection was displayed in the principal rooms of the house. Finally, the book describes the breakup of the estate in 1927, when the house was sold to a convent school and the collection was dispersed at auction. Today, only the Mausoleum functions as Eugénie originally envisaged. Geraghty, however, recovers the totality of Eugenie's vision for Farnborough. In so doing, he describes how the Napoleonic ideal, for one final time, was made visible through art, architecture, and collecting.
Read More

about The Empress Eugénie in England
Read Less

about The Empress Eugénie in England
---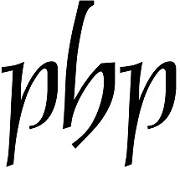 View all books from Paul Holberton Publishing
Reviews
"Anthony Geraghty thoroughly chronicles Eugénie's efforts to memorialize the legacy of her family and the Second Empire in The Empress Eugénie in England: Art, Architecture, Collecting."
The New Criterion
"This is a sad story told with exceptional scholarship, wit and humanity; the book itself is a ravishingly beautiful object."
World of Interiors
"Architectural historian Anthony Geraghty is the first scholar to treat the complex at Farnborough as a single entity, offering a careful dissection of the house, the collections inside and the mausoleum."
Apollo
"[Geraghty's] beautifully illustrated book reconstructs what the house, collections, and mausoleum were like before 1920."
The Spectator
"This book brings back to life a forgotten 'palace' and its treasures."
The Art Newspaper
"In this superbly illustrated book, architectural historian Anthony Geraghty visually reconstructs the later years of Empress Eugénie..."
Journal of the History of Collections
Be the first to know
Get the latest updates on new releases, special offers, and media highlights when you subscribe to our email lists!