9789813251878
A richly illustrated account of the development of Singapore's modern built environment.
 
Everyday Modernism is the first comprehensive documentation of Singapore's modern built environment. Through a lens of social, cultural, and architectural histories, the book uncovers the many untold stories of the Southeast Asian city-state's modernization, from the rise of heroic skyscrapers, such as the Pearl Bank Apartments, to the spread of typical utilitarian buildings like the multistory parking garage. It investigates how modernism, through both form and function, radically transformed Singapore and made its inhabitants into modern citizens. The most intensive period of such change, the author shows, happened in the 1960s and 1970s under the rise of a developmental state that sought to safeguard its new-found independence. The book also looks both earlier and later, however, ranging from the 1930s to the 1980s to cover a wider range of histories, building types, and architectural styles, expanding from the International Style and Brutalism into Art Deco and even a touch of Postmodernism. The book's essays are richly illustrated with hundreds of archival images and illustrations, as well as contemporary photos by architectural photographer Darren Soh. By examining the evolution of the once exceptional into the typical and by learning how abstract spaces become lived places, the book traces how modernism has become part of everyday life in Singapore.
 
Read More

about Everyday Modernism
Read Less

about Everyday Modernism
---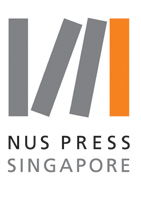 View all books from Nus Press Pte Ltd
Back to top
Table of Contents
Introduction
A. Live
1. Public Housing: The Many Shapes of Home
2. People's Park: Pioneering Integrated Living in a Denser City
3. Futura: The Past and Future of Luxury High-rise Apartments
4. Pandan Valley: The Domestication of "Rural" Singapore
5. Pearl Bank Apartments: How Can We Maintain the High Life?
B. Play
6. Cinemas: The Architecture of Advertisement
7. Shopping Centres: Moving Retail from the Streets to the Interior
8. Hotels: Singapore as a Tropical Asian Paradise
9. Lookout Towers: Views of Singapore's Modern Development
10. East Coast Park: "The Singapore Way" to Recreation
11. HDB Playgrounds: Sandboxes for Moulding Model Citizens
12. City Council Pools: Swimming for Health, Leisure and Survival
13. Former Singapore Badminton Hall: Financial Gymnastics and Sporting Venues
C. Work
14. Shenton Way: Singapore's Commercial Centre Grows Up!
15. Industrial Spaces: Housing Industrialisation, then a Tech Revolution
16. Jurong Town Hall Road: The Industrial Future as Brutalist
17. Tan Boon Liat Building: A Modern Godown for the Creative Economy
D. Travel
18. Market Street Car Park: Up, up… and Who Pays?
19. Pan-Island Expressway: Speeding Up and Spreading Out Modern Life
20. Pedestrian Overhead Bridges: Staying Safe Amidst Accelerated Development
21. Interchanges: The "Nerve Centre" of an Efficient Public Transport
E. Connect
22. Public Schools: In Search of a Flexible and Identifiable "Instructional Equipment"
23. Institutes of Higher Education: Systems Planning to Support a Technocratic State
24. Institutional Buildings: A New Monumentality
25. Public Libraries: "Palaces for the People"
26. Community Centres: Modernising the "Central Nervous System" of Singapore
27. Hawker Centres: Regulating Itinerant Individuals into a Social Institution
28. Lucky Plaza: A Mall for the Migrants who Modernised Singapore
F. Pray
29. Churches: Bringing God Closer to the Suburbs and the People
30. Cinema-Churches: From a "House of Pictures" to a "House of Prayers"
31. Darul Aman Mosque: A Modern Revival of the Traditional
32. Columbaria: Raising Up the Dead for the Living
Read More

about table of contents
Read Less

about table of contents
Be the first to know
Get the latest updates on new releases, special offers, and media highlights when you subscribe to our email lists!