 9781907372704
The self-portrait of Baccio Bandinelli in the Isabella Stewart Gardner Museum, Boston, shows the sculptor pointing not to a work of marble or bronze, but to a drawing. Bandinelli was particularly proud of his skills as a draftsman, and he was prolific in his production of works on paper. This set him apart from contemporaries in his profession; many Renaissance sculptors left us no drawings at all. Accompanying an exhibition at the Gardner Museum, this publication will put Bandinelli's portrait in context by looking at the practice of drawing by sculptors from the Renaissance to the Baroque in Central Italy. A focus of the book will be Bandinelli's own drawings and the development of his practice across his career and his experimentation with different media. Bandinelli's drawings will be compared with those of Michelangelo and Cellini. The broader question considered, however, is when, how and why sculptors drew. Every Renaissance sculptor who set out to make a work in metal or stone would first have made a series of preparatory models in wax, clay and/or stucco. Drawing was not an essential practice for sculptors in the way it was for painters, and indeed, most surviving sculptors' drawings are not preparatory studies for works they subsequently executed in three dimensions. By comparing both rough sketches and more finished drawings with related three-dimensional works by the same artists, the importance of drawing for various individual sculptors will be examined. When sculptors did draw, it often indicated something about the artist's training or about his ambitions. Among the most accomplished draftsmen were artists like Pollaiuolo, Verrocchio and Cellini, who had come to sculpture by way of goldsmithery, a profession that required proficiency in ornamental design. Artists who sought to become architects, meanwhile – the likes of Michelangelo, Giambologna and Ammanati – similarly needed to learn to draw, since architects had to provide plans, elevations and other drawings to assistants and clients and had to imagine the place of individual figures within a larger multi-media ensemble. Certain kinds of projects, moreover – fountains and tombs, for example – required drawings to a degree that others did not. Sections on the Renaissance goldsmith-sculptor and sculptor-architect will allow comparison of the place drawing had in various artists' careers. Beginning with a chapter dedicated to the importance of draftsmanship in the education of sculptors, showing works by Finiguerra, Cellini Bandinelli and Giambologna, the book will be split up into chapters dealing with the various challenges sculptors faced while drawing objects in the round, reliefs, and architectural structures. A central section will focus on Bandinelli, demonstrating the importance drawing held for him while he was preparing sculptures and as an independent token of his artistry.
Read More

about Donatello, Michelangelo, Cellini
Read Less

about Donatello, Michelangelo, Cellini
---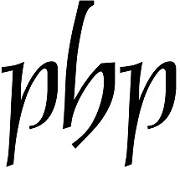 View all books from Paul Holberton Publishing
Be the first to know
Get the latest updates on new releases, special offers, and media highlights when you subscribe to our email lists!