Distributed for ForeEdge
Dirt
A Love Story
9781611689006
9781611688009
Distributed for ForeEdge
Dirt
A Love Story
Community farms. Mud spas. Mineral paints. Nematodes. The world is waking up to the beauty and mystery of dirt. This anthology celebrates the Earth's generous crust, bringing together essays by award-winning scientists, authors, artists, and dirt lovers to tell dirt's exuberant tales. Geographically broad and topically diverse, these essays reveal life as lived by dirt fanatics—admiring the first worm of spring, taking a childhood twirl across a dusty Kansas farm, calculating how soil breathes, or baking mud pies. Essayists build a dirt house, center a marriage around dirt, sink down into marshy heaven, and learn to read dirt's own language. Scientists usher us deep underground with the worms and mycorrhizae to explore the vast and largely ignored natural processes occurring beneath our feet. Whether taking a trek to Venezuela to touch the oldest dirt in the world or reveling in the blessings of our own native soils, these muscular essays answer the important question: How do you get down with dirt? A literary homage to dirt and its significance in our lives, this book will interest hikers, gardeners, teachers, urbanites, farmers, environmentalists, ecologists, and others intrigued by our planet's alluring skin. Essayists include Vandana Shiva, Peter Heller, Janisse Ray, Bernd Heinrich, Linda Hogan, Wes Jackson, BK Loren, David Montgomery, Laura Pritchett, and Deborah Koons Garcia.
Read More

about Dirt
Read Less

about Dirt
---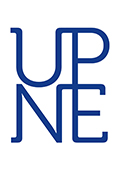 View all books from University Press of New England
Back to top
Table of Contents
Foreword: Scratching the Surface—Pam Houston • Preface: The God of Dirt—Barbara Richardson • LAND CENTERED: "MAGNIFICENTLY HUMBLE" • My Life in Dirt—Edward Kanze, Naturalist • The Great Beneath—Linda Hogan, Author • Dirt Fantasies—Jana Richman, Author • Praise to the Transformers—Janisse Ray, Author • Glosses on Dirt—Erica Olsen, Author • Soil Versus Dirt: A Reverie on Getting Down to Earth—Kayann Short, CSA Farmer • Digging In—Elias Amidon, Sufi Teacher • KID STUFF: "MAJOR IN MUD PIES" • Dirt Princess—Julene Bair, Author • The First Worm—John T. Price, Author • The Language of Clay—Roxanne Swentzell, Sculptor • Dirt: Imago Ignota—John Keeble, Author • Mud Pies—Chris Larson, Green Architect • Services at the Church of Dirt—Marilyn Krysl, Poet • DIRT WORSHIP: "THAT MOTHERLY FEELING" • Dreaming in Dirt—BK Loren, Author • Tao of Dirt—Liz Stephens, Author • The Life of Soil—Bernd Heinrich, Biologist • Dirt in Love—Barbara Richardson, Author • Dirt House—Peter Heller, Author • Sinking Down into Heaven—Jeanne Rogers, Artist and Author • DIRT FACTS: "INTERESTING SECRETS TO REVEAL" • The Soil's Breath—Tyler Volk, Biologist • Earthmover—Lisa Knopp, Author • Worm Herder: A Q and A With Dr. Diana H. Wall—Carrie Visintainer, Journalist • Seeing Soils—Deborah Koons Garcia, Filmmaker • The Next Big Thing in Soil Science—Carl Rosen, Soil Scientist • A Badge of Honor—Tom Wessels, Terrestrial Ecologist • Dirty Business—David R. Montgomery, Geomorphologist • Feed Your Soil—Bob Cannard and Fred Cline, Sustainable Farmer and Vintner • NATIVE SOIL: "LOVED AND PROTECTED"? • Hostile Takeovers: An Ode to Guts and Gardens—Laura Pritchett, Author • Fight the Power—Eban Goodstein, Environmental Economist • Born Again: Loving the Least Worst Land in Mississippi—Donald G. Schueler, Author • Stewards of the Land—Wes Jackson, Agricultural Activist • We Are Soil—Vandana Shiva, Soil and Seed Activist • City Dirt—Karen Washington, Urban Farmer • Soil Versus Oil—Kale Versus Koch—Atina Diffley, Organic Farmer • Contributors • Credits
Read More

about table of contents
Read Less

about table of contents
Be the first to know
Get the latest updates on new releases, special offers, and media highlights when you subscribe to our email lists!