Distributed for Gingko Library
Democracy is the Answer
Egypt's Years of Revolution
9781909942714
9781909942721
Distributed for Gingko Library
Democracy is the Answer
Egypt's Years of Revolution
As the Egyptian revolution unfolded throughout 2011 and the ensuing years, no one was better positioned to comment on it—and try to push it in productive directions—than best-selling novelist and political commentator Alaa Al-Aswany. For years a leading critic of the Mubarak regime, Al-Aswany used his weekly newspaper column for Al-Masry Al-Youm to propound the revolution's ideals and to confront the increasingly troubled politics of its aftermath.

This book presents, for the first time in English, all of Al-Aswany's columns from the period, a comprehensive account of the turmoil of the post-revolutionary years, and a portrait of a country and a people in flux. Each column is presented along with a context-setting introduction, as well as notes and a glossary, all designed to give non-Egyptian readers the background they need to understand the events and figures that Al-Aswany chronicles. The result is a definitive portrait of Egypt today—how it got here, and where it might be headed.

Read More

about Democracy is the Answer
Read Less

about Democracy is the Answer
---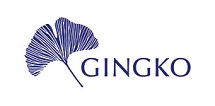 View all books from Gingko Library
Reviews
 "A testament to Aswany's talents as a writer, as he transitions seamlessly from dry intellectual commentary to vicious political satire and elegant social metaphors rendered through fictional representation. . . . For a figure such as Aswany, whose thought and opinion had proved so controversial in recent years, it is in the transition between different points of view, not the steadfast commitment to one particular ideology, that the true message lies. Or rather, it is in the transitioning between different polarised positions in relation to Aswany's continued and vocal assertion that "Democracy is the answer.'"

Middle East Monitor
"Al Aswany is a world writer, making Egyptian concerns into human ones and beautifully illuminating our always extraordinary and sometimes sad and baffling world."
Times
"Al Aswany [is the] greatest living Egyptian novelist and the finest weather vane of the country's contemporary up-again, down-again revolutionary history."
Robert Fisk
"A peerless teller of personal stories that reveal a general truth, and one incapable—as admirers of The Yacoubian Building, Chicago, and Friendly Fire will know—of a dull or timid paragraph." 

Independent
Back to top
Table of Contents
Introduction
Chronology
 
2011
The President has fallen, but the regime still stands, 1 March
The sickness of dictatorship, 8 March
Five attitudes towards the Revolution, 15 March
Before the Revolution becomes a wasted opportunity, 22 March
What did the monkey say to the lion? 29 March
Masters of Egypt, 5 April
How to fight Counter-Revolution, 12 April
The writing on the wall, 19 April
Walk like an Egyptian, roar like a lion, 26 April
How did the Revolution reach Montreal? 3 May
Who is pushing Egypt towards chaos? 10 May
Who killed general al-Batran? 17 May
Tyranny begets tyranny, 24 May
Are we tilting at windmills? 31 May
Who will protect Egypt from the police? 7 June
Would a civil state allow sharia law? 14 June
What to expect from a militarily council, 21 June
An Egyptian mother to Field Marshall Tantawi, 28 June
What is holding the military council back? 5 July
Has the Revolution gone awry? 12 July
The story of Abu Shama, 19 July
Do you support the Revolution? 26 July
How to abort the Revolution in six steps, 2 August
How to save the Revolution, 9 August
The interrogation of Asmaa Mahfouz, 16 August
How should we respond to Israeli aggression? 23 August
God bless your hands, Ali Farzat, 30 August
Tomorrow you will stand accused, 6 September
The Revolution must continue, 20 September
What does Egypt lack? 27 September
Muslim, Christian or Human Being? 4 October
Religious fascism in Egypt, 11 October
The moment of truth has arrived, 17 October
What the military council didn't hear, 25 October
A conversation between two important men, 1 November
Anxiety for the future, 15 November
The emperor has no clothes, 22 November
Five questions about the crisis, 29 November
What happened to the General? 13 December
Defending Egypt's Revolution, 20 December
See No Evil, 27 December
 
2012
Five types of honourable citizen, 3 January
A conversation between a Revolutionary and an honourable citizen, 10 January
What does Mohamed ElBaradei want? 16 January
Why should we demonstrate tomorrow? 24 January
What can we expect from the Brotherhood and the Salafists? 31 January
Four telephone calls in a deluxe hospital, 6 February
When will the Mubarak regime fall? 13 February
Are they really religious? 20 February
A secret report on a consensus candidate, 27 February
When will they stop insulting us? 5 March
Awaiting military trial, 12 March
Who will welcome Pope Shenouda? 19 March
You can have your constitution; we will have the Revolution, 26 March
Do they represent Islam? 2 April
How to become an extra, 9 April
How to save the Revolution in four steps, 16 April
Who pays the price for dignity? 30 April
A conversation between a presidential candidate and an important person, 7 May
How to carry out a massacre, 14 May
Are these elections fair? 21 May
Before you cast your vote, 4 June
The phenomenon of the tame citizen, 12 June
Why did Mohamed Morsi win? 25 June
Hold your ground, 2 July
Are we repeating el-Senhouri's mistake? 9 July
A future imagined, 16 July
Truth is a virtue, 23 July
Should we support the Brotherhood or the Military Council? 30 July
What is Egypt waiting for? 6 August
Heartfelt joy and rightful concerns, 13 August
Do Egyptians resent success? 27 August
Are Egyptians civilized? 3 September
How to make a dictator, 11 September
In defense of the Prophet, 17 September
Where is the President taking us? 24 September
When will the West respect us? 1 October
The art of putting on shoes, 8 October
A President who serves two masters, 15 October
On state prestige and national symbols, 22 October
In defense of women, 5 November
A great writer and a good friend, 12 November
Before you chop off our hands, 19 November
Some questions and answers about the crisis, 26 November
Who can cure the President? 10 December
In secret, 17 December
How to lie and maintain moral purity, 24 December
Where does your money come from? 31 December
 
2013
Being a Muslim in Britain, 7 January
A conversation between a Revolutionary and a good citizen, 21 January
Why is Morsi killing Egyptians? 28 January
Six ways to keep hold of power, 4 February
Exercises upon seeing the sun, 11 February
How can flexibility kill us? 18 February
What do you do with blood? 25 February
An angry discussion in Mokattam, 4 March
When will Morsi go? 11 March
Who respects women? 18 March
How did the faithful Muslim become a torturer? 25 March
Having a divine mandate from God, 1 April
Will Mubarak keep his smile? 15 April
When will, Don Quixote come to his sense? 22 April
How the news will look in the future, 29 April
Morsi and the three fish, 6 May
A conversation between a young Revolutionary and a frustrated citizen, 20 May
Who will drive out the sheep? 27 May
How to break free from fascism, 3 June
The importance of cinema, 10 June
How can the President sleep at night? 3 June
Revolt or die, 24 June
Candid thoughts on a wonderful scene, 8 July
A conversation between a Revolutionary and a Muslim brother, 15 July
The case of Fujimori, 22 July
Thoughts on the course of the Revolution, 29 July
An emergency meeting at the zoo, 5 August
Who is letting Egypt down? 19 August
Mistakes made in the midst of battle, 26 August
The tragedy and farce of Egypt's democracy, 2 September
What have we learnt from the disaster? 9 September
Who is Iskandar Tus? 16 September
A piece of candy, 23 September
The disadvantages of expediency, 30 September
Are we building a state or an authority? 7 October
Reflections from a Chambre de Bonne, 21 October
Citizens or tribesmen? 29 October
The story of the hall of mirrors, the lord and his servants, 4 November
An altercation at Maadi Hospital, 11 November
How to build a modern democratic state, 18 November
Our justice, may god protect it, 2 December
What distributed Rocca? 9 December
Should we approve the constitution? 16 December
Will you detain all of Egypt? 23 December
Old realities impact the future, 30 December
 
2014
Does General el-Sisi like poetry? 6 January
Some remarks on a "yes" vote, 13 January
What do you know about Chairophilia? 20 January
Are Egyptians looking for a father? 27 January
Let's listen to them this time, 3 February
When will Hajj Saleh respond? 10 February
The Revolution is going backwards, 24 February
In defense of adversaries, 3 March
Down with the virtual republic, 10 March
Reviewing the lessons of history, 17 March
From Albert Einstein to General el-Sisi, 31 March
How can we stop the conspiracy? 7 April
On the evils of brainwashing, 14 April
Our way to good morals, 21 April
What happened to general el-Sisi? 28 April
How to become a strategic expert? 7 April
A conversation between a Revolutionary and a law-abiding citizen, 5 May
Who dares speak? 2 June
Egyptians who missed the celebration, 9 June
A message from an undercover agent, 16 June
 
Afterword
Glossary
Index
Read More

about table of contents
Read Less

about table of contents
Be the first to know
Get the latest updates on new releases, special offers, and media highlights when you subscribe to our email lists!