---
Chance Aesthetics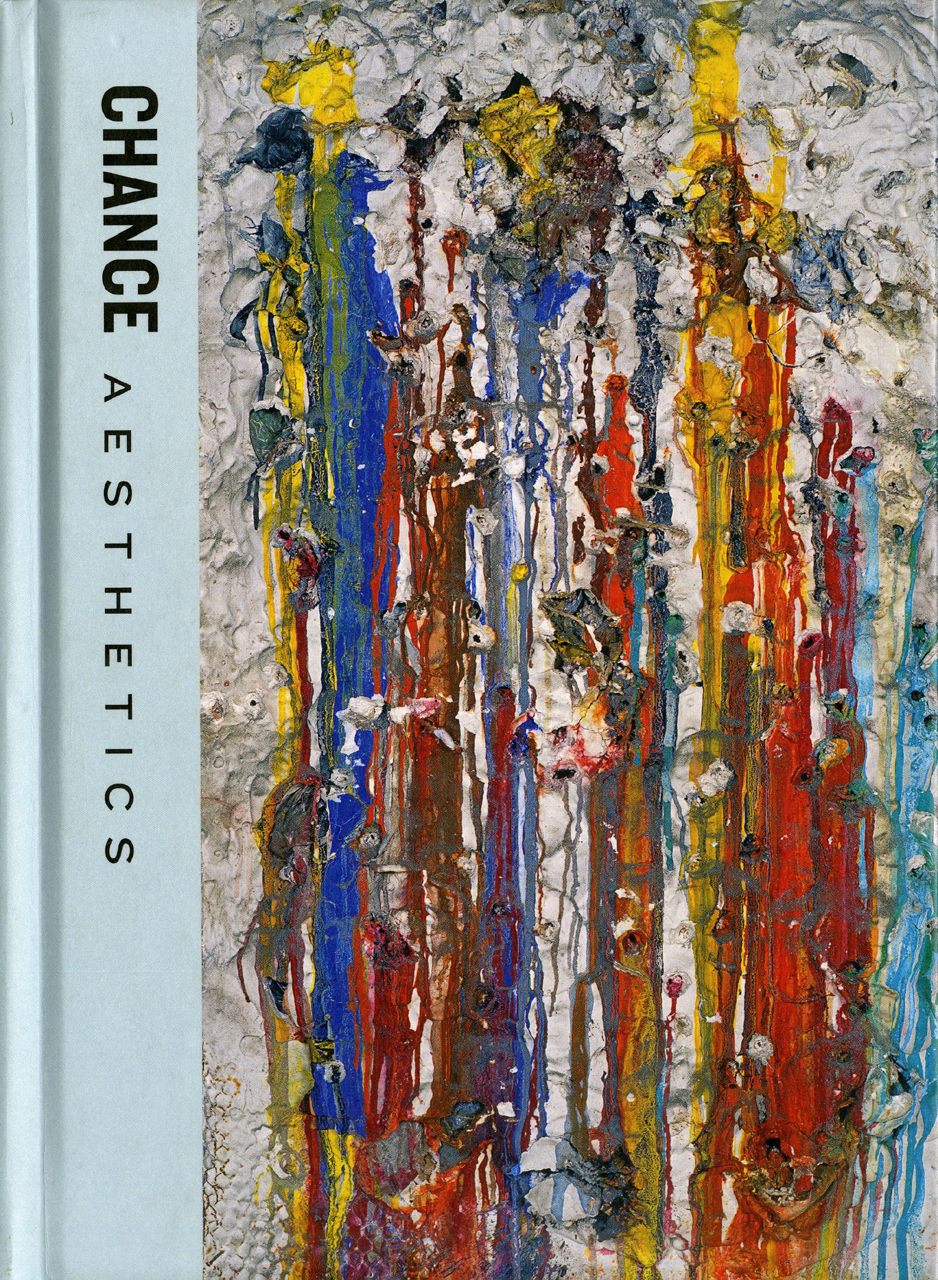 160 pages | 60 color plates | 6 1/2 x 9
Chance Aesthetics embraces the role played by chance in modernist art from the beginning of the twentieth century through the early 1970s.Published to accompany a major exhibition at the Mildred Lane Kemper Art Museum, this volume brings together a broad range of artistic practices that replace active decision-making with the unexpected possibilities inherent in accident and random influence. Dropping pieces of cut paper onto a surface and gluing them down where they lay; dripping or flinging paint across a canvas; letting the progressive decay of organic materials determine a composition; and flipping coins to compose a musical scores— these are some of the processes used by artists included in the volume that both tap into the creative potential of chance and control its operation.
Though many artists throughout the twentieth century have championed the creative possibilities of the arbitrary in the creation of works of art, both as an attack on reason and logic and as a counterpoint to officially sanctioned aesthetic tastes, artistic subjectivity is never truly lost. Including more than sixty artworks by over thirty avant-garde artists from across Europe and America, this volume examines that fundamental tension between chance and choice, between the liberation from artistic agency and the continuous reassertion of authorship—the central paradoxes resting at the heart of the exhibition. Featured artists include Jean Arp, George Brecht, Marcel Duchamp, John Cage, Max Ernst, Ellsworth Kelly, François Morellet, Robert Morris, Jackson Pollock, and Niki de Saint Phalle, among many others.
Featuring essays by Susan Laxton, Meredith Malone, and Janine Mileaf that draw connections across media and disciplines while linking the genesis and meaning of artistic production through chance to larger sociocultural, historical, and theoretical contexts, Chance Aesthetics also includes extended entries on all works in the exhibition, focusing on the processes employed and the subsequent conversation about each piece.
For more information, or to order this book, please visit https://press.uchicago.edu
Google preview here