9780774862226
Although the popular imagination has forever linked Captain Jams Cook with the South Pacific, his crowning navigational and scientific achievements actually took place in the polar regions. Recognizing that Cook sailed more miles in the high latitudes of all of the world's oceans than in the tropical zone, Captain Cook Rediscovered is the first modern study to examine his career from a North American vantage, giving due attention to his voyages in seas and lands that are usually neglected. While acknowledging the cartographic accomplishments of Cook's first voyage, through Australasian seas, David L. Nicandri focuses here on the second and third voyages, near the poles, where Cook pioneered the science of iceberg and icepack formation. This groundbreaking book completely reorients an area of study that has been typically dominated by the "palm-tree paradigm"—resulting in a truly modern appraisal of Cook for the era of climate change.
Read More

about Captain Cook Rediscovered
Read Less

about Captain Cook Rediscovered
---
400 pages | 31 halftones | 6 1/2 x 9 1/2
---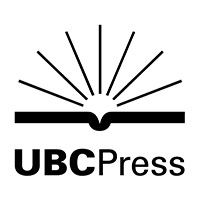 View all books from University of British Columbia Press
Reviews
"Nicandri sees Cook not simply as an avatar of empire, but as one of the Age of Enlightenment. The world Cook observed and recorded with scientific 'fastidiousness' led the way to new geographies and unparalleled global connections."
Crosscut
"Numerous maps and illustrations will enhance this book's appeal for general readers, and its historiographical intervention will be of interest to graduate students and specialists."
History: Reviews of New Books
"Ambitious . . . courageous . . . [Nicandri] targets inconsistencies in the scholarly treatment of Cook's actions . . . an unquestionably strong book."
Pacific Northwest Quarterly
"David Nicandri's Introduction to this elegant volume summarises the arguments that he develops at length . . . few will change their minds entirely on reading Nicandri's arguments, but for many (including this reviewer) the book will make them look afresh at the well-worn accounts of Cook's three voyages."
Cook's Log
"I thought I had a pretty good handle on the ins and outs of Cook's expeditions. But Captain Cook Rediscovered has opened my eyes on every single page. Nicandri's challenge to the palm-tree paradigm and his relentless (if often entertaining) debunking of the tired-explorer hypothesis, offers fascinating new insights on every conceivable aspect of these expeditions. This book is quite extraordinary."
Justin M. Jacobs, American University
"Captain Cook Rediscovered is a fresh, revisionist study. Nicandri invites readers to regard the cartographer's actions, thinking, and writing as adhering to the instructions under which he sailed the Pacific. The result makes a compelling reconsideration of Cook as chiefly a tropical explorer."
I.S. MacLaren, University of Alberta
"It is marvellous to read a volume which - to start with - is very well written and you can almost feel yourself on board ship off the foggy coasts or surf-ridden shores. The demolition of the 'palm-tree paradigm' is masterly. David Nicandri gives an entirely fresh view of Cook . . . and Cook's musings about ice, sea-ice formation, and climate are fascinating."
Sophie Forgan,Captain Cook Museum, Whitby
Back to top
Table of Contents
Introduction
Part 1: Cook's Early Career
1 North Sea and Canadian Experiences
2 The Republic of Letters
3 South Pacific
Part 2: The Icy Latitudes
4 Towards the South Pole
5 Temporizing in the Tropics
6 Cook, and Forster, On Ice
Part 3: A Third Voyage
7 An Ancient Quest: A New Mission
8 Southern Staging Grounds
9 Terra Borealis
10 Blink
11 Northern Interlude
12 Intimations of Cook's Mortality
Part 4: Sequels
13 Springtime in Kamchatka
14 Diminishing Returns
15 Seeding the Fur Trade on the Voyage Home
16 A New Look at Cook, His Legacy, and Enlightenment Exploration
Notes; Bibliography; Index
Read More

about table of contents
Read Less

about table of contents
Be the first to know
Get the latest updates on new releases, special offers, and media highlights when you subscribe to our email lists!