 9781904558729
Edward Hincks (1792-1866), the Irish Assyriologist and decipherer of Mesopotamian cuneiform, was born in Cork and spent forty years of his life at Killyleagh, Co. Down, where he was the Church of Ireland Rector. He was educated at Midleton College, Co. Cork and Trinity College, Dublin, where he was an exceptionally gifted student. With the decipherment of ancient Egyptian hieroglyphs by Jean Francois Champollion in 1822, Hincks became one of that first group of scholars to contribute to the elucidation of the language, chronology and religion of ancient Egypt. But his most notable achievement was the decipherment of Akkadian, the language of Babylonia and Assyria, and its complicated cuneiform writing system.Between 1846 and 1852 Hincks published a series of highly significant papers by which he established for himself a reputation of the first order as a decipherer. Most of the letters in these volumes have not been previously published. Much of the correspondence relates to nineteenth-century archaeological and linguistic discoveries, but there are also letters concerned with ecclesiastical affairs, the Famine and the Hincks family.Between 1850 and 1852 Edward Hincks completed the main steps in the decipherment of Akkadian.In 1851 he announced his sensational discovery of the name of the Biblical king Jehu 'son of Omri' on the famous Black Obelisk of the Assyrian king Shalmaneser III, which Layard had discovered at Nimrud (ancient Kalhu). On other clay tablets he identified the names of the king Menahem of Samaria, the place Yadnan (Cyprus), and people referred to as 'Ionians'. His discoveries prompted Austen Henry Layard, the excavator of Nimrud (he thought it was Nineveh) to invite him to prepare translations of the inscriptions for his bestselling Discoveries in the Ruins of Nineveh and Babylon.Layard was also instrumental in persuading the British Museum to employ Hincks for a year to transcribe and translate cuneiform texts. In 1856 Hincks began to correspond with Henry Fox Talbot, pioneer of photography, who was also interested in cuneiform. The variety and richness of the correspondence provides a unique insight into the world of Victorian intellectual and cultural life. Amongst Hincks' correspondents were Samuel Birch, Franz Bopp, Friedrich Georg Grotefend, William Rowan Hamilton, Christian Lassen, Austen Henry Layard, Edwin Norris, George Cecil Renouard, and Peter le Page Renouf.Volume I was published in 2007 and Volume III will be published in 2009.
Read More

about The Correspondence of Edward Hincks
Read Less

about The Correspondence of Edward Hincks
---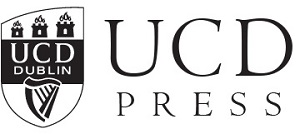 View all books from University College Dublin Press
Be the first to know
Get the latest updates on new releases, special offers, and media highlights when you subscribe to our email lists!