9789813250062
For years, the study of how culture operates in colonial contexts was dominated by the ideas of transmission and influence. Yet the more we learn, the less useful those concepts seem to be. This collection deliberately complicates the binary of colonizer and colonized in order to establish a more effective framework for understanding. The contributors address a wide range of questions, rooted in specific colonial experiences: How can a controversy about forms of deference in Java reveal tensions around colonial policies and the rise of nationalism? What was Vietnamese about the French colonial governor's palace in Hanoi? What can the circulation of jazz in Asia tell us about its evolution, circuits of exchange, colonial culture, and its appropriation? Through such inquiries, the volume traces the multilinear trajectories of the flow of decorative objects, architectural styles, photographs, sartorial practices, music, deference rituals, and ethnographic knowledge, in a transimperial framework within and beyond Southeast Asia and Europe. Highlighting a wide range of actors along with their motivations and interactions, this volume treats cultural heritage as dynamic processes.
Read More

about Cross-Cultural Exchange and the Colonial Imaginary
Read Less

about Cross-Cultural Exchange and the Colonial Imaginary
---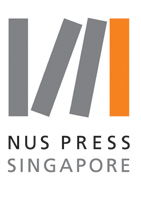 View all books from Nus Press Pte Ltd
Reviews
"This very engaging edited volume presents a variety of perspectives on interactions between the local and the global in Southeast Asia. . . . The volume is easy to read and enjoy, with thought-provoking, thorough, and well-written contributions, complemented by a useful and comprehensive bibliography. The study offers new and welcome insights, while also suggesting new research possibilities in the fields of both cultural studies and history."
Choice
"Cross-Cultural Exchange and the Colonial Imaginary brilliantly brings together a fascinating collection of in-depth studies that illustrate the complexities and continuities of colonial encounters in Southeast Asia. . . . This book will certainly be of interest to scholars interested in new imperial history, architecture, and material culture studies."
Connections
"The book is thus a successful array of fine-grained studies of 'strategies of integration, adaptation, and appropriation as well as resistance' in colonial encounters…. By giving us, post-colonials, a closer view of the exchanges made, the transfers of things, the spaces shared, and relationships formed at this period of Southeast Asia's history, this book provides us more material for thinking about and working on our present political imaginations."
Andrea Ragragio | Bijdragen tot de taal-, land- en volkenkunde
"Revisits the contested colonial discourse of cultural borders and identity. . . .  Arnout van der Meer provides an especially compelling analysis of the colonial performance of indigeneity and its discontents based on his archival work on the Dutch East Indies."
Journal of Southeast Asian Studies
"Cross-Cultural Exchange and the Colonial Imaginary, edited by H. Hazel Hahn, examines a phenomenon she says is as old as the history of human settlement. . . . This book's ten chapters examine buildings and places, photography, dress, diaries, scholarly societies, and even jazz to range across the Dutch East Indies, French Indochina, British Malaya and Ceylon, and the Philippines, offering fresh perspectives through their multi-layered interpretations. Highlighting the fragmented nature of exchange and showing it to be fluid, multi-linear and multi-layered, these chapters contribute to a more dynamic understanding of culture as it continuously evolves."
The Review
Be the first to know
Get the latest updates on new releases, special offers, and media highlights when you subscribe to our email lists!