Distributed for Gingko Library
The Culinary Crescent
A History of Middle Eastern Cuisine
9781909942424
9781909942264
Distributed for Gingko Library
The Culinary Crescent
A History of Middle Eastern Cuisine
The Fertile Crescent region—the swath of land comprising a vast portion of today's Middle East—has long been regarded as pivotal to the rise of civilization. Alongside the story of human development, innovation, and progress, there is a culinary tradition of equal richness and importance.           
          In The Culinary Crescent: A History of Middle Eastern Cuisine, Peter Heine combines years of scholarship with a personal passion: his knowledge of the cookery traditions of the Umayyad, Abbasid, Ottoman, Safavid, and Mughal courts is matched only by his love for the tastes and smells produced by the contemporary cooking of these areas today. In addition to offering a fascinating history, Heine presents more than one hundred recipes—from the modest to the extravagant—with dishes ranging from those created by the "celebrity chefs" of the bygone Mughal era, up to gastronomically complex presentations of modern times.
          Beautifully produced, designed for both reading and cooking, and lavishly illustrated in color throughout, The Culinary Crescent is sure to provide a delectable window in the history of food in the Middle East.
Read More

about The Culinary Crescent
Read Less

about The Culinary Crescent
---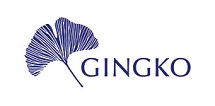 View all books from Gingko Library
Reviews
"A concise, digestible and enthralling read with stories, recipes, and illustrations from across the Arab world, Iran and Turkey to show the significance cuisine has had on the region over the past 1,500 years. The work covers countries from Morocco to India, and delves into the traditions of the 

Umayyads

, Abbasids, Mughals and Ottomans to uncover the cultural markers of these ages. . . . An essential read to learn more about Middle Eastern cuisine, but also to understand more about the region's history and relationships with other parts of the world."
New Arab
"A love letter to Middle Eastern food in all its varieties."
Follow the Crumbs
"'Heine's book is so packed with fascinating information and anecdotes that if you are anything close to a food aficionado it would be very hard to put it down. He writes very engagingly and knowledgeably; he is completely at home with his subject and presents it to his readers with enthusiasm and gusto. Heine manages, in a little more than two hundred pages, to cover more than a thousand years of culinary history and practices, showing readers how and why this particular form of cuisine has become so popular in the West, and immensely expanding our knowledge of it."
Asian Review of Books
"Heine weaves together Islamic dietary prescriptions, a political and economic food history of the Middle East, and a colorful oeuvre of recipes in a fascinating account of the region's cuisine across the ages. Drawing on medieval Arabic and Persian poetry, Islamic legal rulings, ancient and modern cookbooks, and academic scholarship on the region, Heine provides an easy-to-read introduction to the gastronomic side of Middle Eastern culture. . . . Detailed recipes intersperse the text, a gesture which makes Heine's historical account compelling, relatable, and even edible. Intended for the general reader, this book is of interest to culinary enthusiasts and those seeking a fresh angle on the Middle East's place in global history. . . . Summing Up: Highly recommended."
CHOICE
Be the first to know
Get the latest updates on new releases, special offers, and media highlights when you subscribe to our email lists!