9789971694593
The Cham people once inhabited and ruled over a large stretch of what is now the central Vietnamese coast. The Indianized civilization of this Austronesian-speaking group flourished between roughly the third and fifteenth centuries, and they competed with the Vietnamese and Khmers for influence in mainland Southeast Asia, but the Cham territories eventually became part of modern Vietnam. Written by specialists in history, archaeology, anthropology, art history, and linguistics, the essays in The Cham of Vietnam contribute to a revisionist overview of Cham history by re-assessing the ways the Cham have been studied by different generations of scholars of what "Champa" has represented over the centuries of its history. Several chapters focus on archaeological work in central Vietnam and position recent discoveries within the broader framework of Cham history, but there are also discussions of Cham economy, society and culture. Through this study of a people that did not become a nation-state, the book provides penetrating insights into the history of Vietnam and on the broader dynamic of Southeast Asian history.
Read More

about The Cham of Vietnam
Read Less

about The Cham of Vietnam
---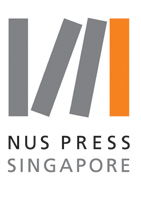 View all books from Nus Press Pte Ltd
Back to top
Table of Contents
List of Illustrations
Introduction
 
1.         Colonial and Post-Colonial Constructions of "Champa"
            Bruce M. Lockhart
 
2.         Excavations at Gò Cấm, Quang Nam, 2000-3; Linyi and the Emergence of the Cham Kingdoms
            Ian Glover and Nguyen Kim Dung
 
3.         Trà Kiệu during the Second and Third Centuries CE: The Formation of Linyi from an Archaeological Perspective
            Yamagata Mariko
 
4.         River Settlement and Coastal Trade: Towards a Specific Model of Early State Development in Champa
            William A. Southworth
 
5.         "Mandala Champa" Seen from Chinese Sources
            Momoki Shiro
 
6.         The "Account of Champa" in the Song Huiyao Jigao
            Geoff Wade
 
7.         The Last Great King of Classical Southeast Asia: "Chế Bồng Nga" and Fourteenth-century Champa
            John K. Whitmore
 
8.         The Significance of Ceramic Evidence for Assessing Contacts between Vijaya and Other Southeast Asian Polities in the Fourteen and Fifteenth Centuries CE
            Allison I. Diem
 
9.         Vietnam-Champa Relations during the Seventeenth and Eighteenth Centuries
            Danny Wong Tze Ken
 
10.       Việt-Cham Cultural Contacts
            Trần Quốc Vuợng
 
11.       The Integral Relationship between Hidu Temple Sculpture and Architecture: A new Approach to the Arts of Champa
            Trấn Kỳ Phuong
 
12.       Pan-Asian Buddhism and the Bodhisattva Cult in Champa
            John Guy
 
13.       A Study of the Almanac of the Cham in South-Central Vietnam
            Yoshimoto Yasuko
 
14.       Kut (Cemeteries) of the Cham in Ninh Thuận Province
            Thành Phần
 
15.       The Westward Expansion of Chamic Influence in Indochina: A View from historial Linguistics
            Gérard Diffloth
 
16.       Champa Revised
            Michael Vickery
 
Contributors
Bibliography
Index
 
Read More

about table of contents
Read Less

about table of contents
Be the first to know
Get the latest updates on new releases, special offers, and media highlights when you subscribe to our email lists!