9789971698454
People who call themselves Malay - Melayu - are found in many countries, united by a notional shared identity but divided by political boundaries, divergent histories, variant dialects and peculiarities of local experience. While the term 'Malay' is widely used and readily understood in Southeast Asia, it remains elusive and open to varying interpretations. "Malay" as an identity, or nationality, is one of the most challenging and perplexing concepts in the multi-ethnic world of Southeast Asia. This book assembles research on the theme of how Malays have identified themselves in time and place, developed by a wide range of scholars. The authors include Malaysian anthropologist Shamsul A.B., Indonesian poet Tenas Effendy, and linguists and historians based in Australia, the Netherlands, Singapore and the U.S.A. While the authors describe some of the historical and cultural patterns that make up the Malay world, taken as a whole their work demonstrates the impossibility of offering a definition or even a description of 'Melayu' that is not rife with omissions and contradictions.
Read More

about Contesting Malayness
Read Less

about Contesting Malayness
---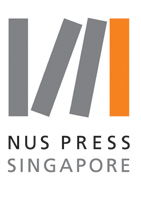 View all books from Nus Press Pte Ltd
Back to top
Table of Contents
Preface
Melayu, Malay, Maleis: Journeys through the Identity of a Collection
Timothy P. Barnard and Hendrik M. J. Maier
Chapter 1
Understanding Melayu (Malay) as a Source of Diverse Modern Identities
Anthony Reid
Chapter 2
'Malay Identity': Modernity, Invented Tradition and Forms of Knowledge
Adrian Vickers
Chapter 3 The Search for the 'Origins' of Melayu
Leonard Y. Andaya
Chapter 4
The Makassar Malays: Adaptation and Identity, c. 1660-1790
Heather Sutherland
Chapter 5
Texts, Raja Ismail and Violence: Siak and the Transformation of Malay Identity in the Eighteenth Century
Timothy P. Barnard
Chapter 6
A Malay of Bugis Ancestry: Haji Ibrahim's Strategies of Survival
Jan van der Putten
Chapter 7
A History of an Identity, an Identity of a History: The Idea and Practice of 'Malayness' in Malaysia Reconsidered
Shamsul A. B.
Chapter 8
Reconfiguring Malay and Islam in Contemporary Malaysia
Virginia Matheson Hooker
Chapter 9
Contesting Straits-Malay ess: The Fact of Borneo
James T. Collins
Chapter 10
A Literary Mycelium: Some Prolegomena for a Project on Indonesian Literatures in Malay
Will Derks
Chapter 11
An Epic Poem of the Malay's Fate
Tenas Effendy, translated by Timothy P. Barnard and Rohayati Paseng Barnard
Chapter 12
Afterword: A History of Malay Ethnicity
Anthony Milner
Notes
Index
 
Read More

about table of contents
Read Less

about table of contents
Be the first to know
Get the latest updates on new releases, special offers, and media highlights when you subscribe to our email lists!