9789971698546
This casebook is a unique resource, offering never before documented insights into the practices and principles of clinical psychologists within local mental health services in Singapore. The 20 fascinating chapters provide comprehensive coverage of the assessment, formulation and treatment for clients across the lifespan. It includes accounts of clients with common mental health problems such as depression and panic disorder, as well as more unusual problems like pyromania, exhibitionism and frontal-lobe epilepsy. The authors describe their successes and challenges and share how they grapple with tensions in the therapy room and with cultural and ethical issues. This casebook is an ideal complement to abnormal, counselling or clinical psychology courses.


Features:


Case studies based on real Singaporean clients and families and authored by clinical psychologists and neuropsychologists working in Singapore.


In-depth coverage of cultural and contextual factors relating to each case.


Comprehensive case formulations and discussions in the context of the DSM-5 classification system.


Discussion questions at the end of each case study for individuals or groups to critically analyse issues relating to the case.


Fact boxes outlining interesting or unique information relating to each case.


Useful resources section on relevant organisations, websites and support groups for each case. 
Read More

about Clinical Psychology in Singapore
Read Less

about Clinical Psychology in Singapore
---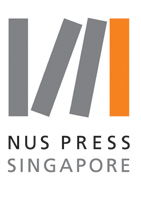 View all books from Nus Press Pte Ltd
Back to top
Table of Contents
Preface
            Acknowledgements
            Confidentiality
            Introduction: Clinical Psychology in Singapore
            Gregor Lange and John Davison, with Deborah Amanda Goh

            PART I. CHILD AND FAMILY

1.         Better Dead than Fed
            Eating Disorder (Anorexia Nervosa)
            Ranjani Utpala

2.         A Hard Start to Life
            Encephalitis and Challenging Behaviours
            Joy Low

3.         Disorganised Boys Need Organised Worlds
            ADHD and Oppositional Defiant Disorder
            John Davison

4.         Missed Diagnosis and Misdiagnosis
            Anxiety and Autism Spectrum Disorder
            Jade Jang Leong Yeok

5.         Akan Datang! Voice Coming Soon   
            Selective Mutism
            Kwan HM Clare

6.         Oh No! I Need a Superhero!
            Generalized Anxiety Disorder
            Ong Guo Xiong Jeffrey and Eunice Yap-Wong

7.         Lazy, Naughty and Irresponsible
            Frontal Lobe Epilepsy
            Catherine Anne Cox

8.         From Ostrich to Eagle
            Physical Abuse and Post-Traumatic Stress Disorder
            Tan Li Jen and Chew Qian Ru Charis

9.         Children See, Children Do
            Oppositional Defiant Disorder
            Desiree Choo and Ranjani Utpala

            PART II. ADULTS

10.       Playing with Fire
            Pyromania
            Ho Wei Tshen and Chu Chi Meng

11.       Self-Harm to Self-Mastery
            Borderline Personality Disorder
            Ng Sue Ying Adaline

12.       Different Days, Different Places—A Different Me
            Autism Spectrum Disorder in Adulthood
            Elaine Li-Ying Sum and Iliana Magiati

13.       The Thrills and Spills of Public Masturbation
            Deviant Sexual Behaviour
            Gwee Kenji

14.       You Lead, I'll Follow. Your Hands Hold My Tomorrow
            Major Depression and Paranoid Personality Disorder
            Jasmin Kaur

15.       The Game is Over. So am I.
            Gambling Disorder
            Julia CY Lam and Munidasa Winslow

16.       Keep Calm, It's Not a Heart Attack
            Panic Disorder
            Nishta Geetha Thevaraja and Gwee Kenji

17.       Wash It All Away
            Obsessive-Compulsive Disorder
            Tay Sze Yan and Gwee Kenji

            PART III. OLDER ADULTS

18.       More Money than Sense
            Neuropsychological Assessment of Financial Decision Making
            Simon Lowes Collinson

19.       Seeing Through the Confusion
            Dementia
            Paul Fisher and Joy Lim

20.       The Mind-Body-Gut Connection
            Irritable Bowel Syndrome
            Nenna Ndukwe

            References
            List of Contributors
            Resources
            Index

 
Read More

about table of contents
Read Less

about table of contents
Be the first to know
Get the latest updates on new releases, special offers, and media highlights when you subscribe to our email lists!