9798985571608
This new coloring book offers a hands-on look at St. Louis's architectural history.
 
St. Louis is a kaleidoscope of architecture, with beautiful, strange, and fascinating structures of every size and shape, ranging from the city's earliest days to the twenty-first century. In Coloring St. Louis, readers will find new illustrations of more than thirty St. Louis structures—all ready to color however you please. The book highlights a variety of buildings, including famed landmarks like the Fox Theatre and City Museum, nineteenth-century homes and new high-rises, schools, train stations, breweries, and skyscrapers. Entertaining explanatory text accompanies each drawing, so readers can discover the structures' significance as they color away. This book is a companion to a new interactive exhibit at the Missouri History Museum where visitors learn the stories of local structures in a way they never have before—by coloring them, right on the walls of the museum. Coloring St. Louis lets readers young and old bring an architectural tour home with them and turn it into a hands-on expression of personal imagination.
Read More

about Coloring St. Louis
Read Less

about Coloring St. Louis
---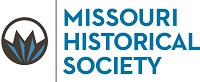 View all books from Missouri Historical Society Press
Back to top
Table of Contents
TOC:
French Colonial Home
St. Louis riverfront
Various architects, ca. 1760s–1800s

Old Courthouse
11 N. 4th Street
Various architects, ca. 1826–1864

Tower Grove House
Missouri Botanical Garden
George I. Barnett, 1849

Three Water Towers:
Grand Avenue Water Tower, 1871
Grand Avenue and 20th Street
Bissell Street Water Tower, 1886
Bissell Street and Blair Avenue
Compton Hill Water Tower, 1898
S. Grand and Russell boulevards

Tower Grove Park Pavilions
Bounded by Magnolia Avenue, S. Grand Boulevard, Arsenal Street, and Kingshighway
Various architects, ca. 1870

Flounder House
Old North, Soulard, Carondelet
Various architects, ca. 1870s–1900s

Lafayette Square Townhouse
Various architects, ca. 1870s–1880s

Cupples Mansion
3673 W. Pine Boulevard
Thomas B. Annan, 1890

Wainwright Building
111 N. 7th Street
Louis Sullivan, 1891

Union Station
18th and Market streets
Theodore Link, 1894

Urban Rowhouse
Old North, Hyde Park, Soulard, Benton Park
Various architects, ca. 1890s

Ashley Street Power House
1220 Lewis Street
Charles Ledlie, 1903

Yeatman and McKinley High Schools
3644 Garrison Avenue and 2156 Russell Boulevard
William B. Ittner, 1904

Festival Hall
Art Hill in Forest Park
Cass Gilbert, 1904

Shotgun House
Bevo, the Hill, the Ville, Walnut Park, East St. Louis
Various architects, ca. 1900s

Two-Family Flat
St. Louis city and inner suburbs
Various architects, ca. 1910s

Lemp Brewery
Lemp Avenue and Cherokee Street
Various architects, ca. 1874–1911

Railway Exchange Building
600 Locust Street
Mauran, Russell & Crowell, 1914

Cathedral Basilica of Saint Louis
4431 Lindell Boulevard
Barnett, Haynes & Barnett, 1908–1914

Bevo Mill
4749 Gravois Avenue
Klipstein & Rathmann, 1917

Fox Theatre
101 N. 7th Street
C. Howard Crane, 1929

St. Louis Arena
5700 Oakland Avenue
Gustel Kiewitt, 1929

Continental Building
3615 Olive Street
William B. Ittner, 1929

Soulard Market
730 Carroll Street
Albert Osburg, 1929

Homer G. Phillips Hospital
2601 Whittier Street
Albert Osburg, 1937

Gingerbread House
Affton, Southampton, Richmond Heights, Jennings, Baden
Various architects, ca. 1930s–1940s

Coral Court Motel
7755 Watson Road
Adolph Struebig and Harold Tyrer, 1941–1946

Flying Saucer
212 S. Grand Boulevard
Richard Henmi, 1967

City Museum
750 N. 16th Street
Bob and Gail Cassilly, 1997

One Hundred
100 N. Kingshighway
Studio Gang, 2020
Read More

about table of contents
Read Less

about table of contents
Be the first to know
Get the latest updates on new releases, special offers, and media highlights when you subscribe to our email lists!