---
Cairo to Constantinople
Francis Bedford's Photographs of the Middle East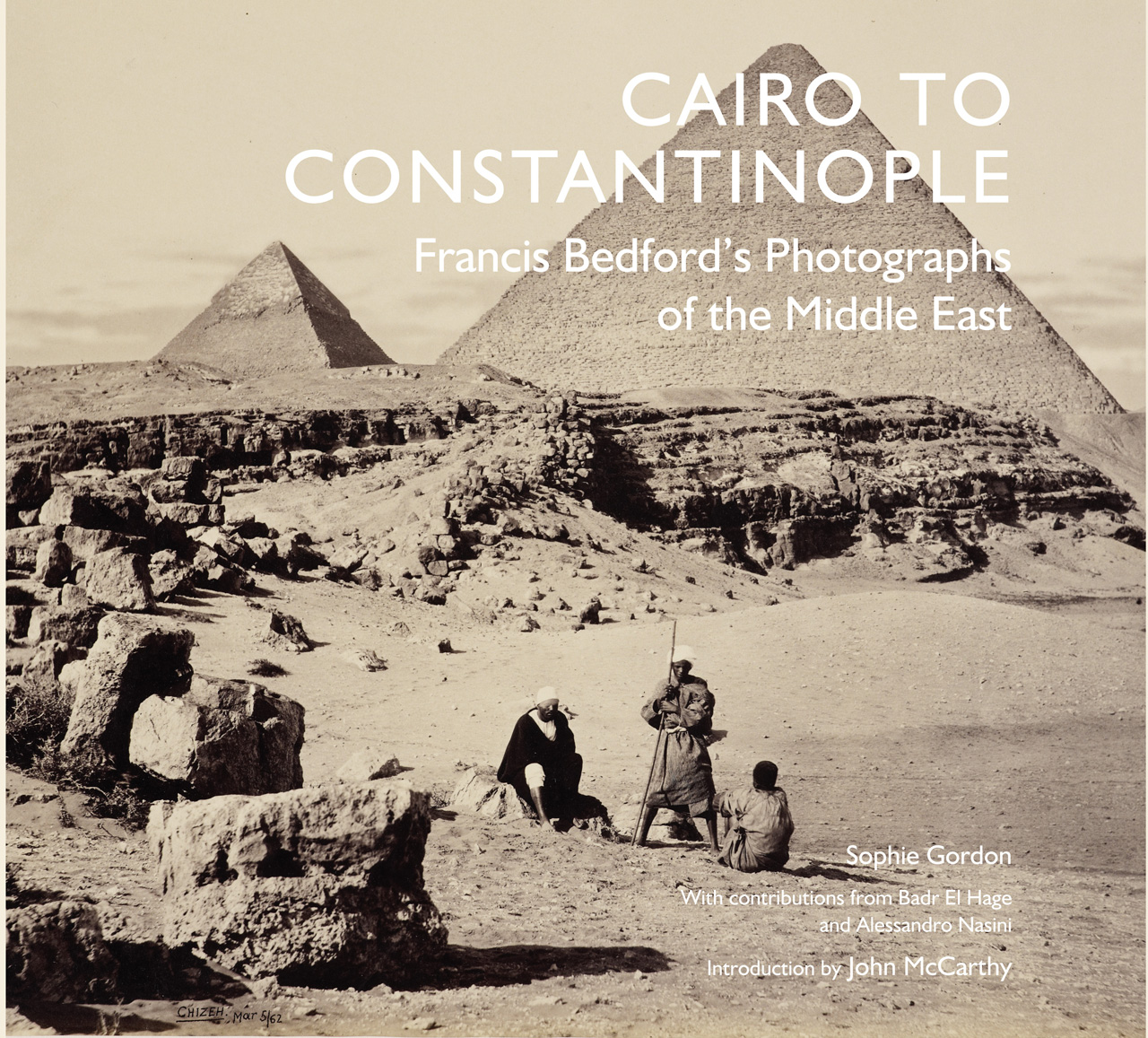 With Contributions from Badr El Hage and Alessandro Nasini, and an Introduction by John McCarthy
256 pages | 220 color plates | 10 1/4 x 11 | © 2013
In the spring of 1862, Queen Victoria commissioned the leading British photographer Francis Bedford to accompany her son and heir, the future King Edward VII, on an ambitious journey across the Middle East. This beautifully illustrated book traces their tour throughout Egypt, Palestine, Turkey, and Greece alongside excerpts from Prince Edward's diary and other newly discovered archival material, published here for the first time.

Over the course of several months, Bedford produced more than two hundred negatives, including images of architecture and stunning landscapes, from a breathtaking view of the Garden of Gethsemane to shots of the Great Pyramid and the Sphinx. He was the first Christian granted permission to photograph sacred sites in Jerusalem. Bedford also captured many photographs of the people he encountered on the tour, both locals and members of the royal party.

Cairo to Constantinople is the first book to focus on the photographs taken during Prince Edward's travels in the Middle East. Taken during a time of great change in the area, these extraordinary photographs will fascinate anyone with an interest in the history of the Middle East or in photography's role in documenting civilization.

Table of Contents
Contents
Map—The Royal Tour of 1862
The Perspective from Camden
      John McCarthy

1. Francis Bedford (1815–94): Photographer to the Prince of Wales
      Sophie Gordon
2. 'A Tour in the East'
      Badr El Hage
3. The Prince of Wales as a Collector of Antiquities
      Alessandro Nasini
4. The Photographs:
   The Mediterranean
   Egypt
   The Holy Land
   Syria and Lebanon
   Turkey and Greece
5. Francis Bedford: A Chronology
Appendix 1: Catalogue of Francis Bedford's Photographs from the 1862 Tour
Appendix 2: Day & Son Handlist from the 1862 Exhibition
Notes
Bibliography
Royal Family Tree
Index
Acknowledgements
Review Quotes
Colin Thubron | New York Review of Books
"Francis Bedford followed in the footsteps of a generation of enterprising scenic artists who invested their watercolors with the perspective of romantic sensibility. . . . In a sumptuous new record of his work on the royal journey, the remoteness of Egypt and the once-named Holy Land is evident from the first."
Maclean's
"Less than two months after Prince Albert died, plunging his widow, Victoria, into a half century of mourning, she bade farewell to her eldest son and heir, Edward, as he set off on a four-month tour of the Middle East. Though Edward's adventures are long forgotten, the visit's true lasting legacy is a rare collection of more than 180 pictures, which captured an area rarely previously photographed. . . . The photos are enhanced by diary excerpts of those on the tour, including Edward."

For more information, or to order this book, please visit https://press.uchicago.edu
Google preview here