9781851243822
What common condition was once treated with cow dung? How might oyster shells relieve heartburn? Can eels really cure deafness? Is the secret to stopping a stubborn case of hiccups a simple ingredient found in most pantries? If you were struck by illness or injury in the late eighteenth century, you would most likely have been referred to Scottish physician William Buchan's Domestic Medicine—and, as a result, you may have found yourself administering urine to your ears or drinking a broth made from sheep's brains.

Originally published in 1769, Domestic Medicine was produced for the benefit of those without access to—or means to afford—medical assistance, and copies of the book were found in apothecaries and coffee houses, private households and clubs. In 1797, Bounty mutineer Fletcher Christian and his crew even had the foresight to pack a copy before fleeing to the Pitcairns. Derived from folklore and the emerging medical science of the day, some of Buchan's recommendations for how to live a healthy life still ring true: for instance, exercising, enjoying a varied diet, and getting an abundance of fresh air. Others are delightfully dodgy or even downright dangerous, such as genital trusses, the prescription of mercury, or the suggestion that Spanish fly might soothe aching joints.

Bringing together an exceedingly entertaining selection of entries from one of the earliest self-help books, Can Onions Cure Ear-ache? offers fascinating insight into the popular treatments of the time.

Read More

about Can Onions Cure Ear-Ache?
Read Less

about Can Onions Cure Ear-Ache?
---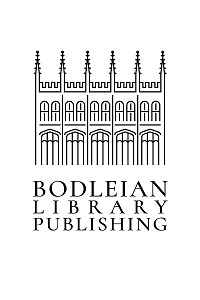 View all books from Bodleian Library Publishing
Back to top
Table of Contents
Acknowledgements
Foreword by Robert Winston
Introduction
Diseases, treatments, remedies & advice
Abscesses, Anger, Asthma, Bite of mad dog, Bite of the viper, Bite of rattlesnake, Bleeding, Blindness, The blind (employment of), Bread (home cooking), Breastfeeding, Breastfeeding (milk-fever), Broken bones, Broken bones (amputation), Broken bones (ribs), Bruises, Burns, Cancer (breast), Cataracts, Caution of cold (& warm) bathing, Chilblains, Child-birth, Child-birth (fear of), Child-birth (haemorrhage), Child-rearing, Children (clothing), Children (employment of), Children (environmental restrictions), Children (teething), Choking, Clothing, Clothing (shoes), Clothing (belts, buckles and garters), Common cold, Consumption, Cooked food, Costiveness, Coughs, Chin-cough or hooping cough, Cramp (in the leg), Damp beds, Death (accidental), Death (convulsion fits), Diabetes, Diarrhea, Dislocation of neck, Drowned persons, Ear-ach, Ear (deafness), Ear (curing dumbness), Exercise, Exercise (as punishment), Exercise (for girls), Eyes, Eyes (blood-shot), Eyes (inflammation), Eye (spots and specks), Eyes (squinting), Eyes (watery or weeping), Fathers, Fear, Fever (remitting), Flatulence or wind, Gangrene, Gelatinous broth (as medicine for dysentery), Gonorrhea, Grief, Head-ach, Hiccups, Houses (damp), Houses (too hot), Hypochrondia, Hysteria, Incontinence, Indolence (in women), Inoculation, Intemperance, Itching, Jaundice, Liquors (benefits of drinking strong), Liquors (home preparation), Love, Lying a-bed too long, Marriage, Measles, Melancholy, Menstrual discharge, Mercury, Mothers, Nervous diseases, Night air, Night-mares, Nosebleed, Opium (overdose), Parents, Perspiration, Phrentitis, or inflammation of the brain, Piles (hemorrhoids), Pregnancy, Pregnancy (dangers of), Pregnancy (termination), Purges, Religious melancholy, Rheumatism, Rickets, Ruptures, Ruptures, naval, The sendentary, The senses, The senses (smell), The senses (taste), The senses (touch), Short-sightedness & long-sightedness, Sprains & strains, Stools, The studious, Swelled testicle, Swoonings, Tea (drinking), Thirst (quenching of), Tooth-ach, Venereal disease, Vomiting, Wet clothes, Wet feet, Wet-nurse, Worms, Wounds
Glossary of medicines, treatments, symptoms & diseases
A list of simples, & of such medicinal preparations, as ought to be kept in readiness
Notes & References
Index
Read More

about table of contents
Read Less

about table of contents
Be the first to know
Get the latest updates on new releases, special offers, and media highlights when you subscribe to our email lists!