 Distributed for University of British Columbia Press
Butterflies of British Columbia
Including Western Alberta, Southern Yukon, the Alaska Panhandle, Washington, Northern Oregon, Northern Idaho, and Northwestern Montana
9780774808095
Distributed for University of British Columbia Press
Butterflies of British Columbia
Including Western Alberta, Southern Yukon, the Alaska Panhandle, Washington, Northern Oregon, Northern Idaho, and Northwestern Montana
Butterflies are found everywhere in British Columbia. Written for butterfly watchers, butterfly gardeners, naturalists, and biologists, Butterflies of British Columbia will provide years of enjoyment for the butterfly enthusiast.
The Butterflies of British Columbia
provides the most complete coverage of species and subspecies of any North American regional or continental butterfly book
covers 187 species and 264 subspecies of butterflies, as well as 9 additional hypothetical species
provides descriptions of identifying features, immature stages, larval foodplants, biology and life history, range and habitat, and conservation status for each species
describes 11 new subspecies
includes introductory chapters covering the history, zoogeography, conservation, morphology, ecology, and biology of butterflies in BC and adjacent areas
is lavishly illustrated with over 1,200 colour photographs and over 200 distribution maps
includes a glossary of butterfly terms and a bibliography of over 750 citations.
Read More

about Butterflies of British Columbia
Read Less

about Butterflies of British Columbia
---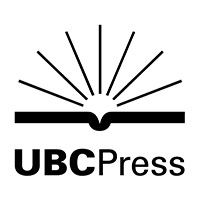 View all books from University of British Columbia Press
Back to top
Table of Contents
Acknowledgments
Introduction
The Study of Butterflies in British Columbia
Postglacial Origins of the Butterfly Fauna of British Columbia
Impact of Humans on the Butterfly Fauna of British Columbia
Conservation of Butterflies in British Columbia
Butterfly Gardens
Morphology of Immature and Adult Butterflies
Biology of Butterflies
Seasonal Changes in Butterfly Fauna
Species Accounts
Organization of the Species Accounts
Superfamily Hesperioidea
Family Hesperiidae (Skippers)
Subfamily Pyrginae
Subfamily Hesperiinae
Superfamily Papilionoidea
Family Papilionidae (Swallowtails and Apollos)
Subfamily Parnassiinae
Subfamily Papilioninae
Family Pieridae (Whites, Marbles, and Sulphurs)
Subfamily Pierinae
Subfamily Anthocharinae
Subfamily Coliadinae
Family Lycaenidae (Gossamer Wings)
Subfamily Lycaeninae
Subfamily Theclinae
Subfamily Polyommatinae
Family Riodinidae (Metalmarks)
Family Nymphalidae (Brushfoots)
Subfamily Nymphalinae
Subfamily Argynninae
Subfamily Melitaeinae
Subfamily Limenitidinae
Subfamily Satyrinae
Subfamily Danainae
Appendices
1. Maps Showing the Distribution of Additional Species in Areas Adjacent to British Columbia
2. Species Checklist
3. Data for Butterfly Photographs and Genitalia Drawings
4. The Lepidopterists' Society's Statement on Collecting Lepidoptera
Glossary
Bibliography
Credits
Index
Read More

about table of contents
Read Less

about table of contents
Be the first to know
Get the latest updates on new releases, special offers, and media highlights when you subscribe to our email lists!