Distributed for Gingko Library
The Age of Aryamehr
Late Pahlavi Iran and Its Global Entanglements
9781909942189
9781909942196
Distributed for Gingko Library
The Age of Aryamehr
Late Pahlavi Iran and Its Global Entanglements
The reign of the last Shah of Iran, Mohammad Reza Pahlavi (1941–79), marked the high point of Iran's global interconnectedness. Never before had Iranians felt the impact of global political, social, economic, and cultural forces so intimately in their national and daily lives, nor had Iranian actors played such an important global role –  on battlefields, barricades, and in board rooms far beyond Iran's borders. Iranian intellectuals, technocrats, politicians, workers, artists, and students alike were influenced by the global ideas, movements, markets, and conflicts that they also helped to shape.

From the launch of the Shah's White Revolution in 1963 to his overthrow in the popular revolution of 1978–79, Iran saw the longest period of sustained economic growth that the country had ever experienced. An entire generation took its cue from the shift from oil consumption to oil production to dream of, and aspire to, a modernized Iran, and the history of Iran in this period has tended to be presented as a prologue to the revolution. Those histories usually locate the political, social, and cultural origins of the revolution firmly within a national context, into which global actors intruded as Iranian actors retreated. While engaging with that national narrative, this volume is concerned with Iran's place in the global history of the 1960s and '70s. It examines and highlights the transnational threads that connected Pahlavi Iran to the world, from global traffic in modern art and narcotics to the embrace of American social science by Iranian technocrats and the encounter of European intellectuals with the Iranian Revolution. In doing so, this book seeks to fully incorporate Pahlavi Iran into the global history of the 1960s and '70s, when Iran mattered far beyond its borders.
 
Read More

about The Age of Aryamehr
Read Less

about The Age of Aryamehr
---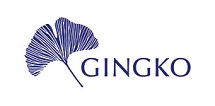 View all books from Gingko Library
Reviews
"Roham Alvandi's aim as editor of this book is to write Iran into global history; in other words, to examine the history of the Pahlavi regime within the transnational context, considering that Iran under the Pahlavis was, according to Alvandi, for the first time experiencing what he calls 'global interconnectedness'. . . . This is a timely and insightful work, providing a rich and fresh account of how Iran engaged with the globalising world."
English Historical Review
Be the first to know
Get the latest updates on new releases, special offers, and media highlights when you subscribe to our email lists!